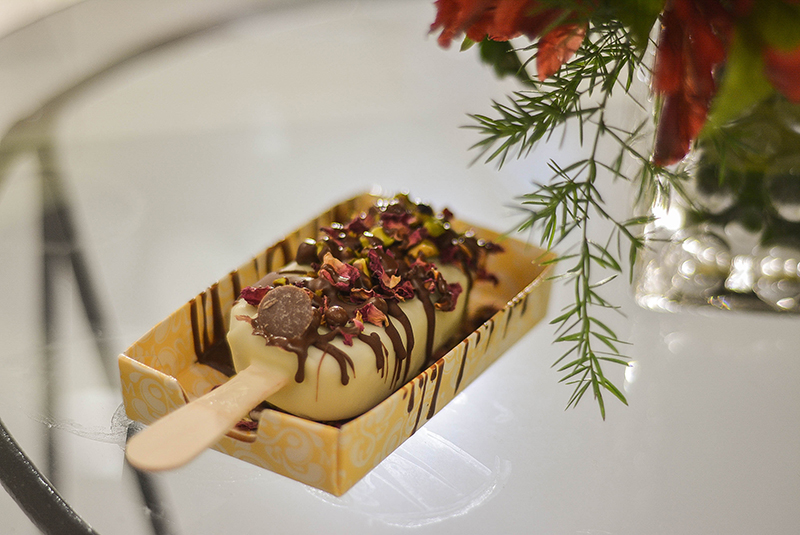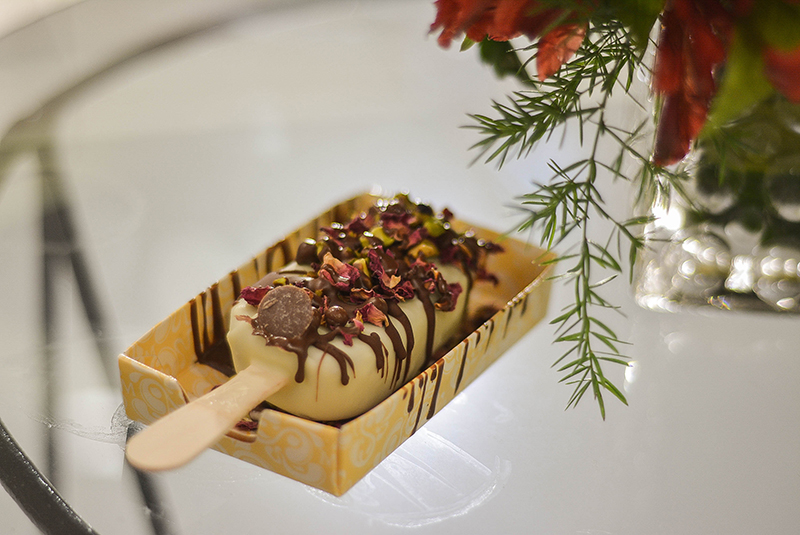 I still remember way back in college when I would crave for chocolates, I would definitely buy a Magnum. If I crave for ice cream, I would also buy a Magnum! Guess what? I have a sweet tooth and I always crave for both! Haha Magnum ice cream was always the best choice in satisfying the best of both worlds. Years have passed and the brand synonymous to Belgian chocolate indulgence have grown with a variety of decadent flavors such a the Magnum Infinity. This time Magnum ice cream takes their signature ice cream bars to the next level… and they are bringing it to Cebu!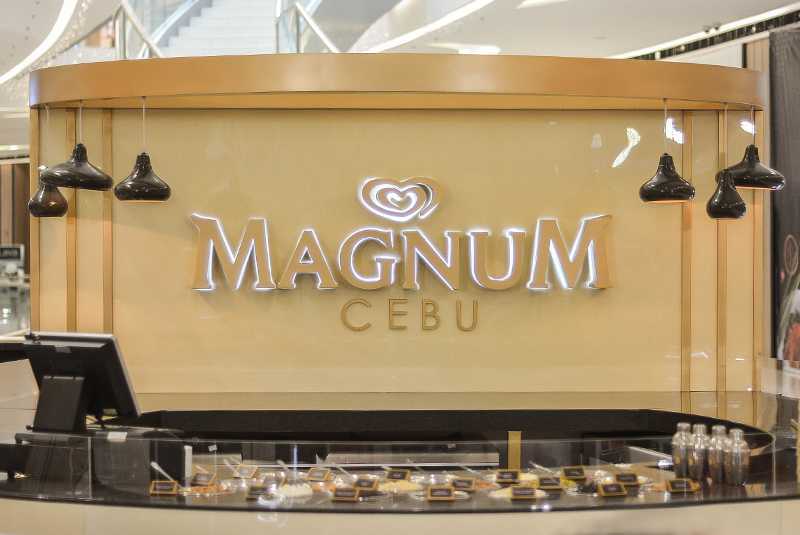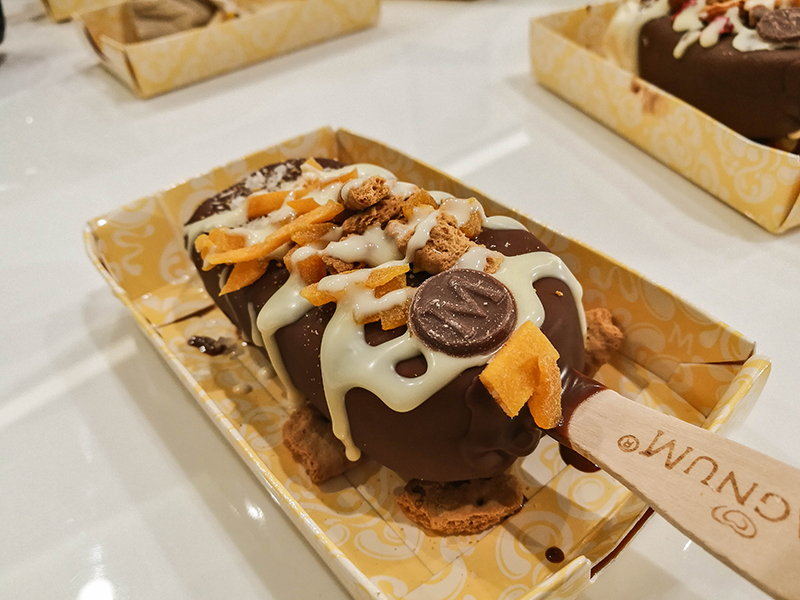 Magnum Cebu opens at SM Seaside City! It will be one of the brand's global concept which is The Magnum Pleasure Store. There's currently one in SM Mall of Asia. Starting November 17, 2016, Magnum Cebu will open its doors to pleasure seekers with Belgian chocolate, ice cream, and exciting premium toppings to create truly unique Magnum bars. You get to create your own Magnum bar just the way you like it!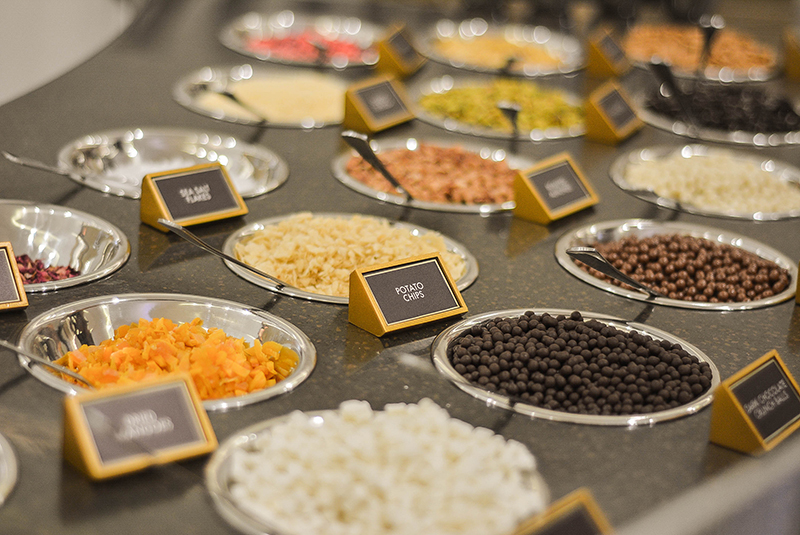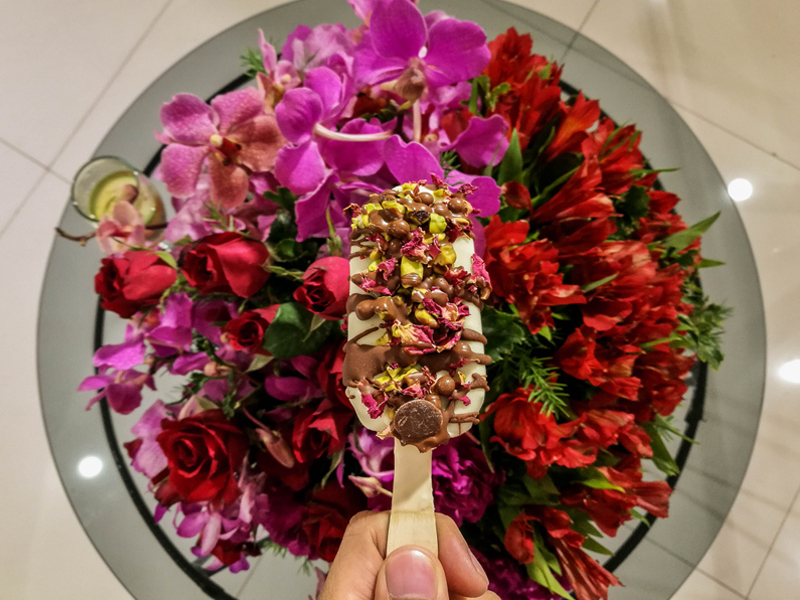 This is one of the two that I made! It's rich chocolate ice cream coated with white chocolate; topped with sun dried rose petals (Yes! Rose petals!), crushed pistachios, and milk chocolate crunch balls; then drizzled with Belgian milk chocolate!
You can also make your own Magnum ice cream bar come November 17! At the counter, Pleasure Seekers select a "naked" Magnum bar of silky Vanilla or rich Chocolate ice cream, as well as a Belgian chocolate coat amongst white, milk or dark chocolate. Next, the now-coated Magnum bar is sprinkled with toppings that range from the classics like marshmallows or crunch balls; special, luxurious toppings like freeze-dried raspberries or pistachios; or adventurous toppings like chili or sea salt flakes. Finally, the creation is drizzled with a choice of white, milk or dark chocolate, and the store's Pleasure Maker will top it off with an M coin. The finished product, a customized Belgian chocolate masterpiece of your own dreaming, is yours to enjoy for only 120 pesos!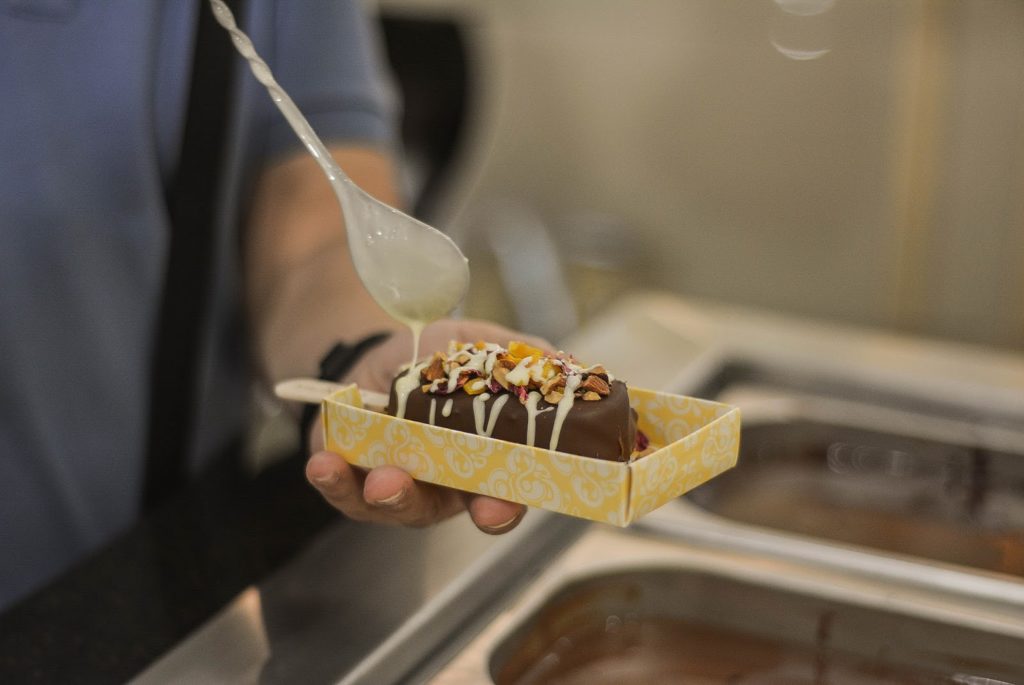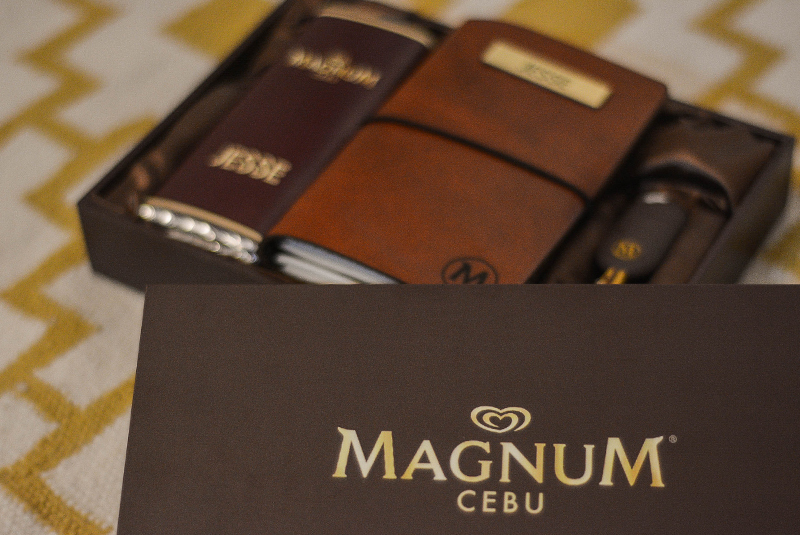 I can't thank Magnum Cebu enough for having me at their exclusive preview of the store. It literally is the ultimate haven of chocolate and ice cream indulgence! This made my day immensely happy. My craving was more than satisfied that I still want more. I can't wait for everyone to try making their very own Magnum ice cream bars!
Also, Pleasure seekers have exciting events and activities to look forward to. From November 17 to November 27, 2016, the first 50 customers to show up daily with a Magnum Cebu photo will have the chance to indulge in a free Make Your Own Magnum bar. All they need to do is visit Magnum Cebu and share the promo photo found on Magnum PH's Facebook page to claim their prize. Pleasure Seekers can also look forward to catching a glimpse of their favorite Magnum Cebu ambassadors during the store opening. On top of all these, Magnum Cebu is set to launch new limited edition toppings consumers can add to their favorite Make Your Own Magnum bar.
Magnum Cebu is located at the upper ground floor of the Mountain Wing of SM Seaside City Cebu, right across Starbucks. Keeping true to the pop-up concept of every store, Magnum Cebu will be open for a limited time only, so hurry and treat yourself to a blissfully delicious signature Magnum bar.