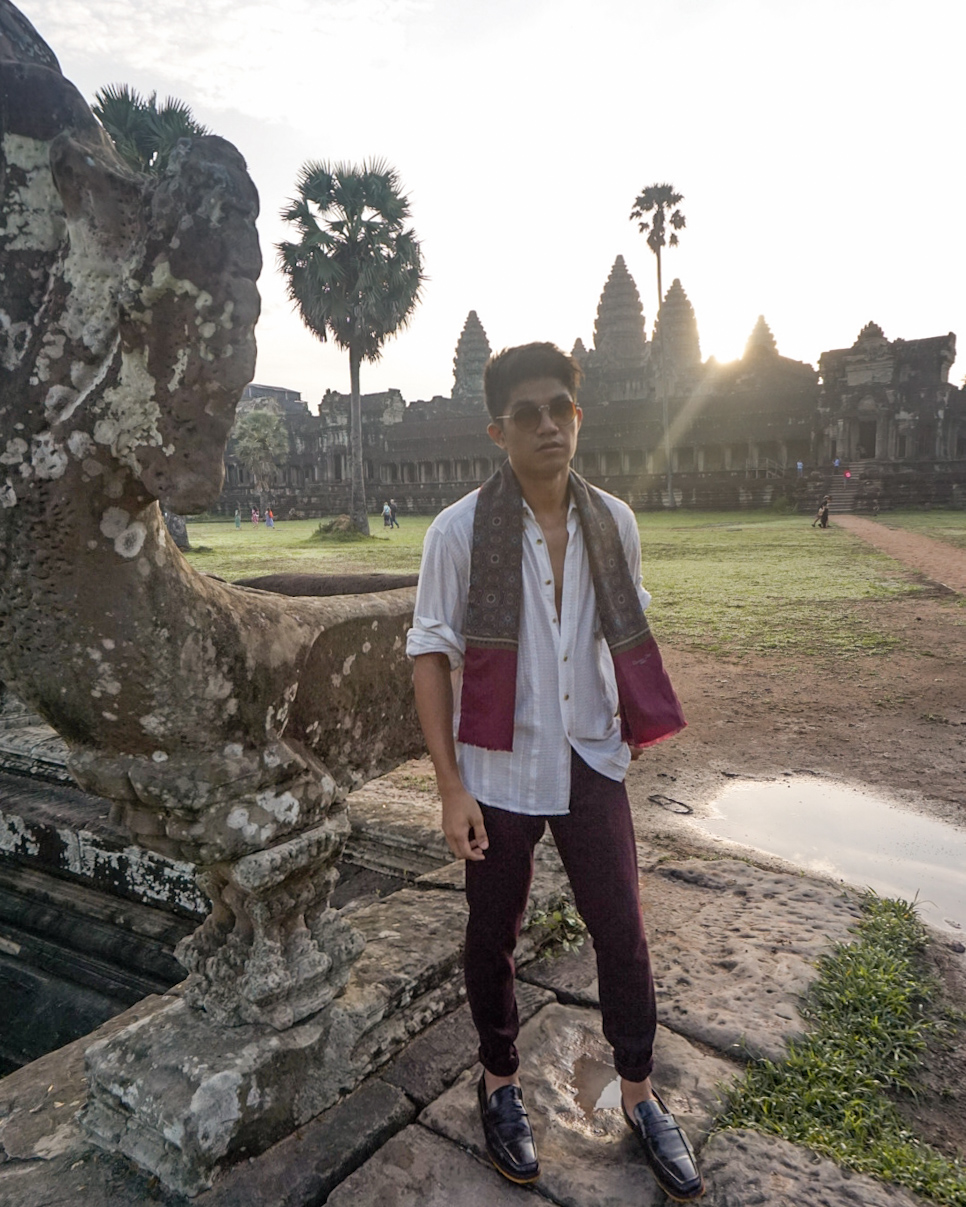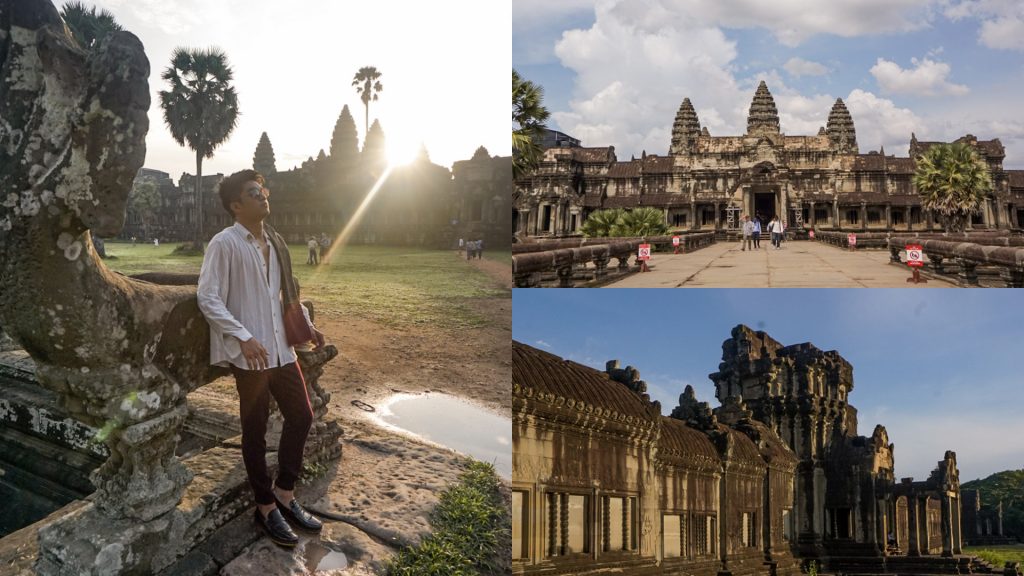 A few months back, I was fortunate enough to visit Siem Reap, Cambodia. It was my first time and I was beyond excited. I was given a very specific itinerary which was exactly what I needed. I was able to meticulously plan out my looks for each of our temple visits.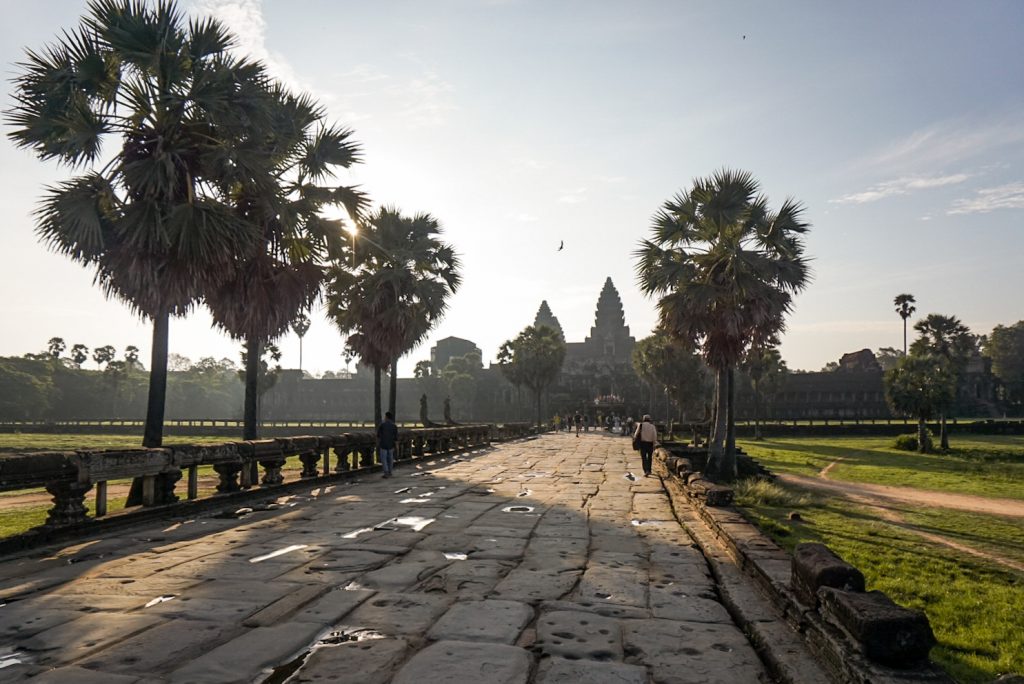 This was part of the itinerary that was also time specific. We had to leave the hotel at around 4 AM to catch the sunrise at Angkor Wat. After the sunrise, we were also set to go back to the hotel and eat breakfast before heading out, again, to tour around the other temples.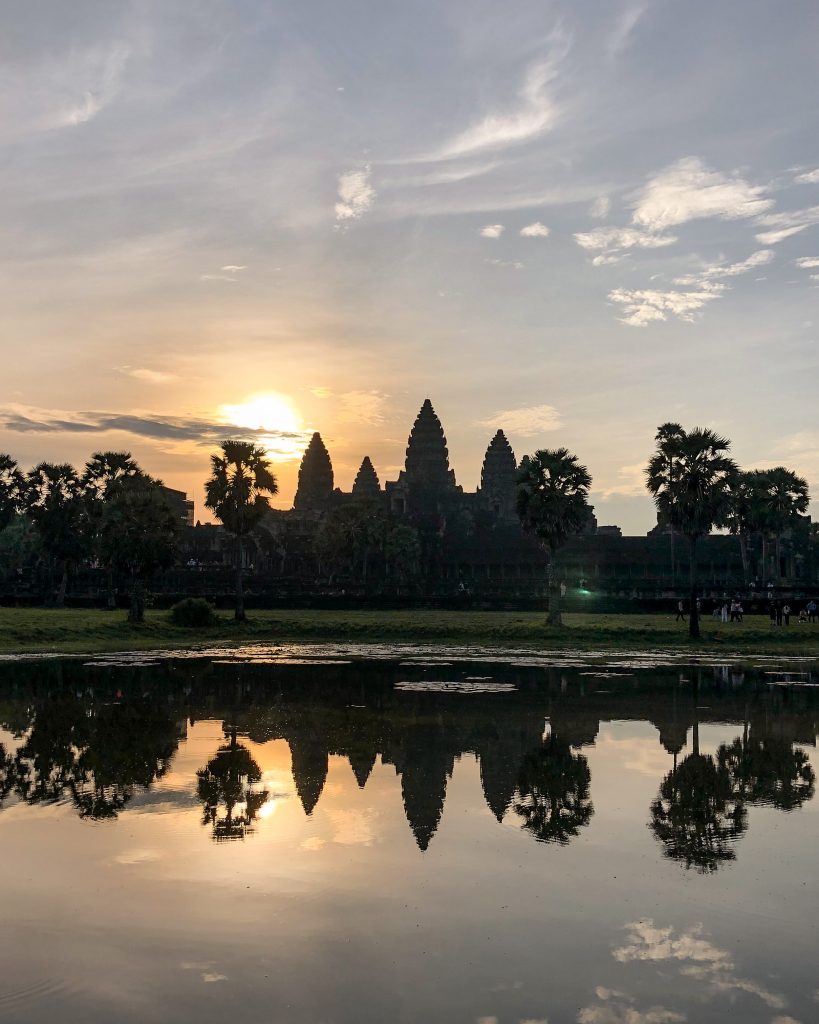 Taking note of the time and knowing exactly how Angkor Wat looks like at sunrise, I knew what I wanted to wear. I also knew it wasn't going to be as hot and/or humid considering we'll be there just before the break of dawn.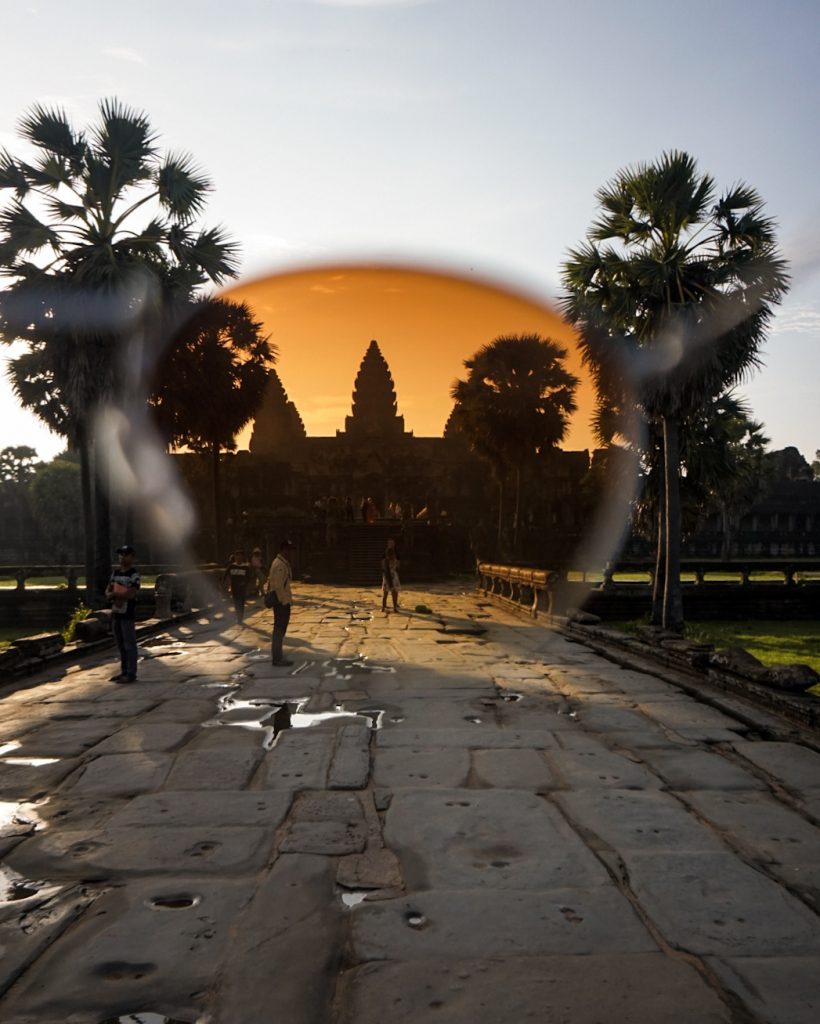 I know we were in Cambodia but I wanted to emulate someone who is taking ootd shots around the castles in Europe while while having that dusk vibe influence in India. It's a little hard to explain but it's a clear vision in my head. I think the ootd shots shows exactly what I mean. haha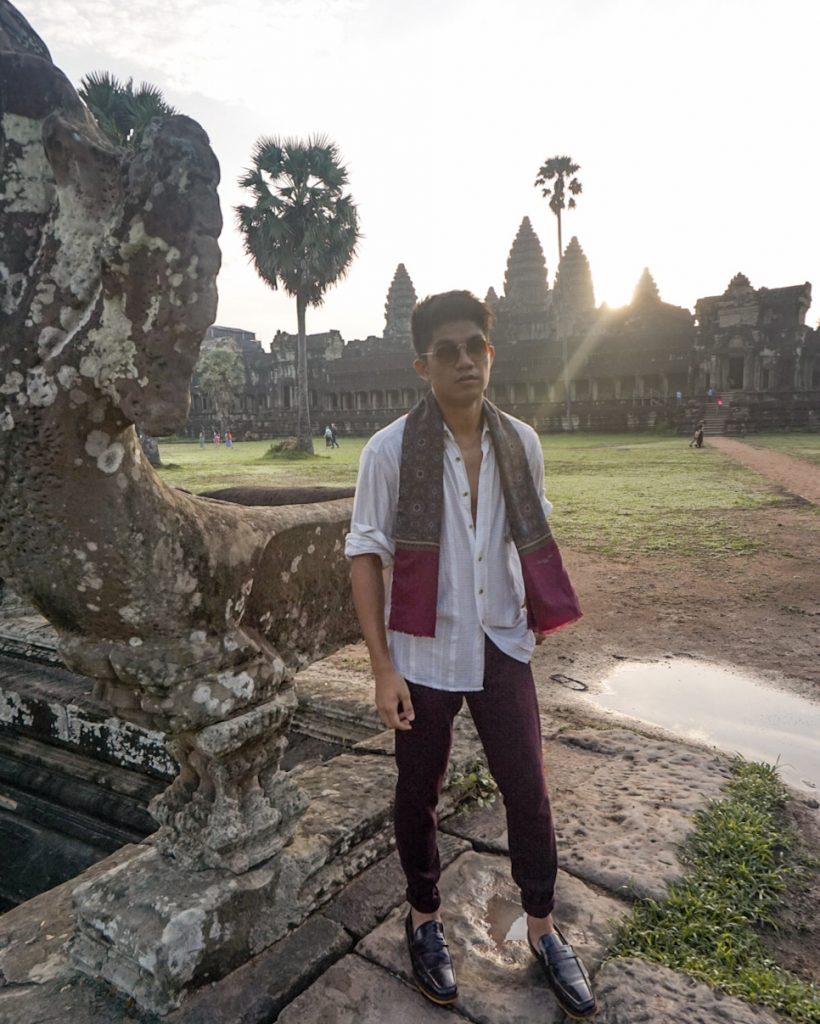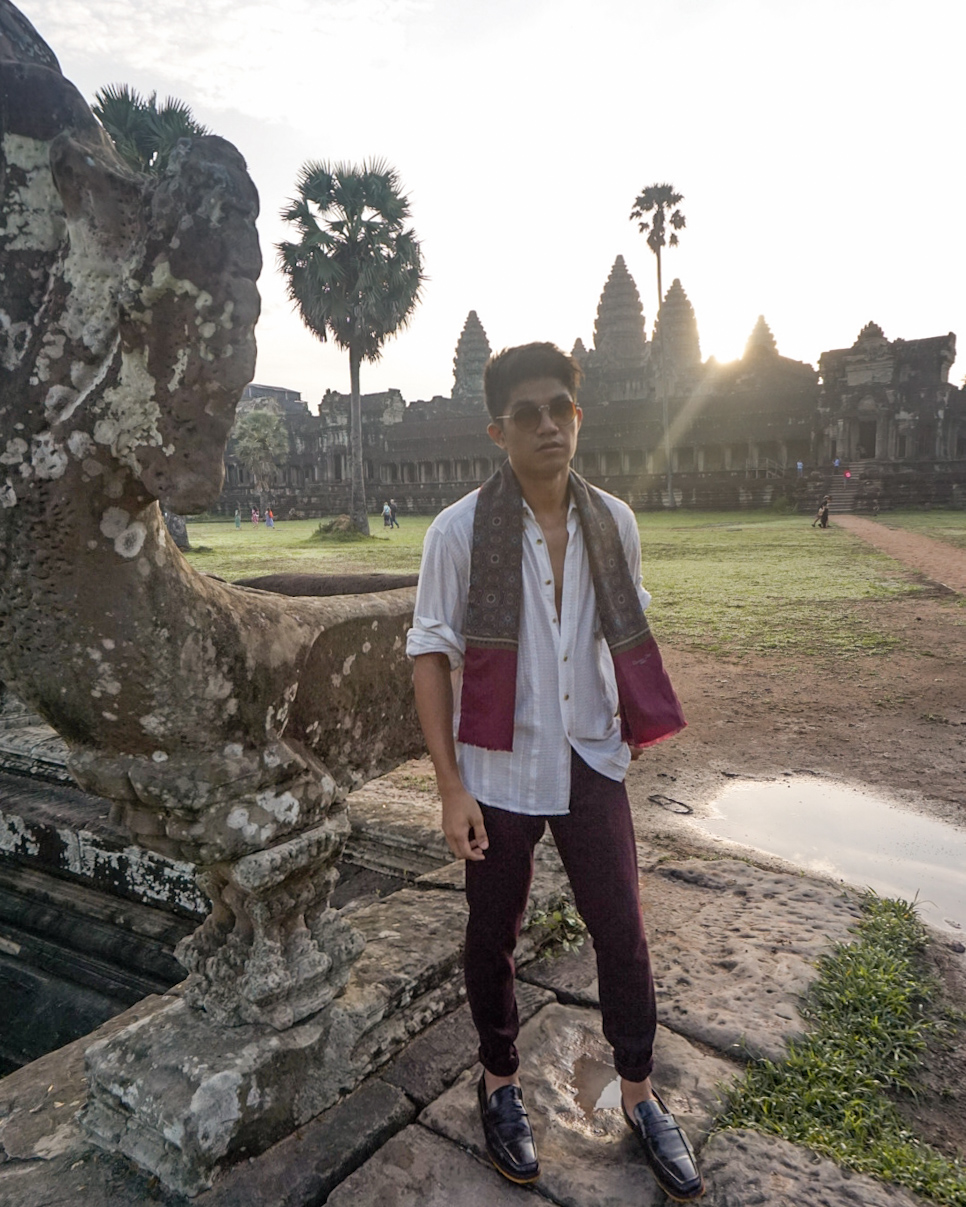 This is the look I came up with. I wore this cream colored long sleeved shirt to start with. It falls perfectly right off my shoulders which makes it look a little relaxed. I just kept some parts unbuttoned too. If you look closely, it has textured lines with a few patterns. It's very subtle which was perfect so that I could pair it with my Dior burgundy patterned scarf. That way, the patterns do not clash at all nor does it become a confusing eyesore.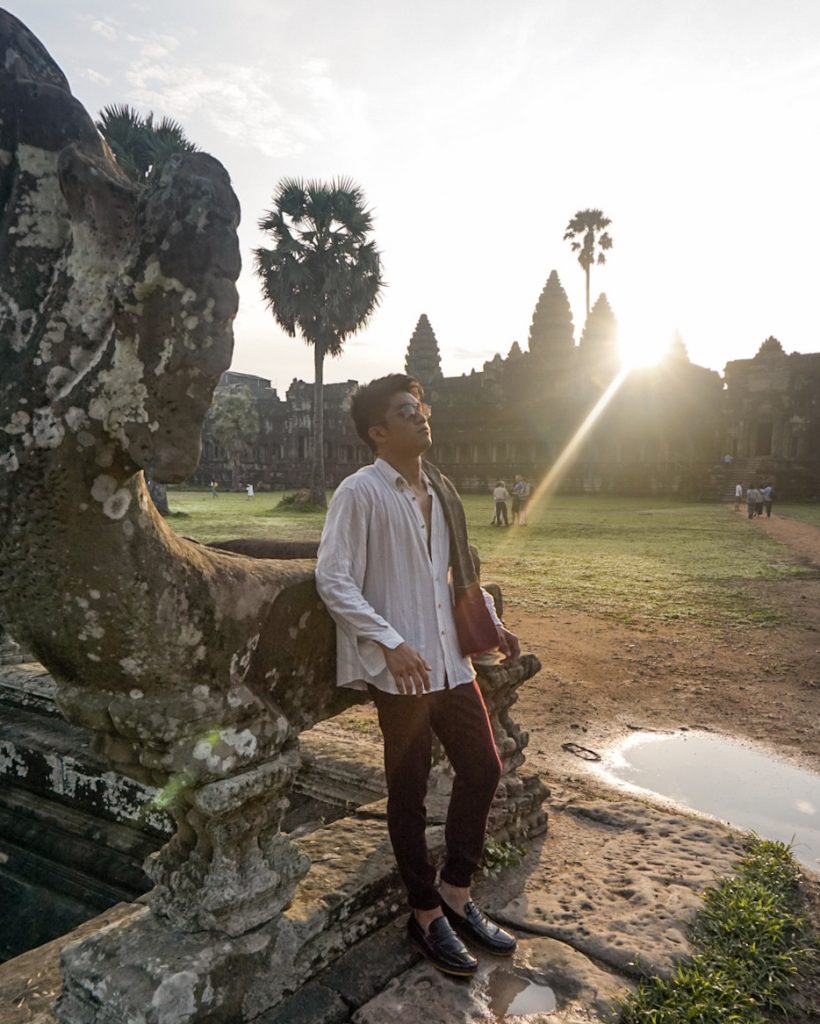 The pants are also in burgundy to tie in with the scarf. They are tailored to bring in structure to the look. Still, I pin rolled the hem to maintain that somewhat relaxed feel. Wore super dark brown loafers with a mustard layer on it's sole. Details! Always look for details to match with other pieces on your look. That single layer matches with the mustard line on the scarf which is why it works well with the whole outfit.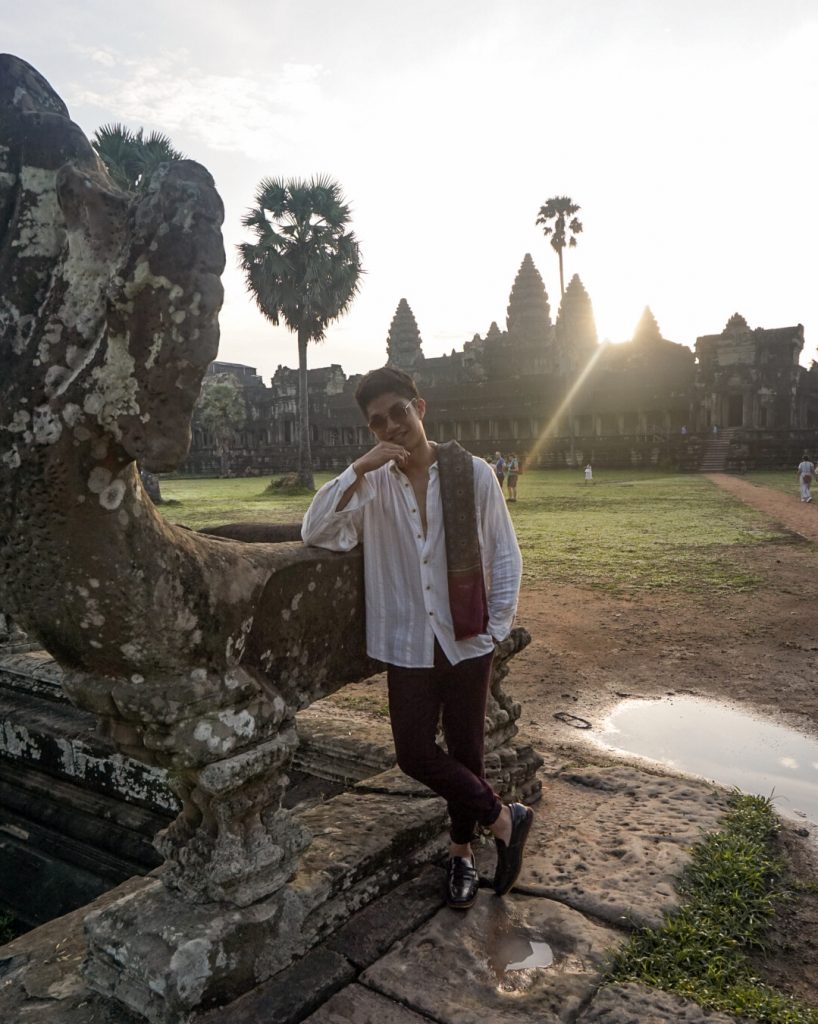 I finished the look with these round sunglasses. I did not expect them to work with my face shape since they are quite small. To my surprise, they did perfectly well. I also love the orange gradient lens. It gave me that dusk in India vibe. Haha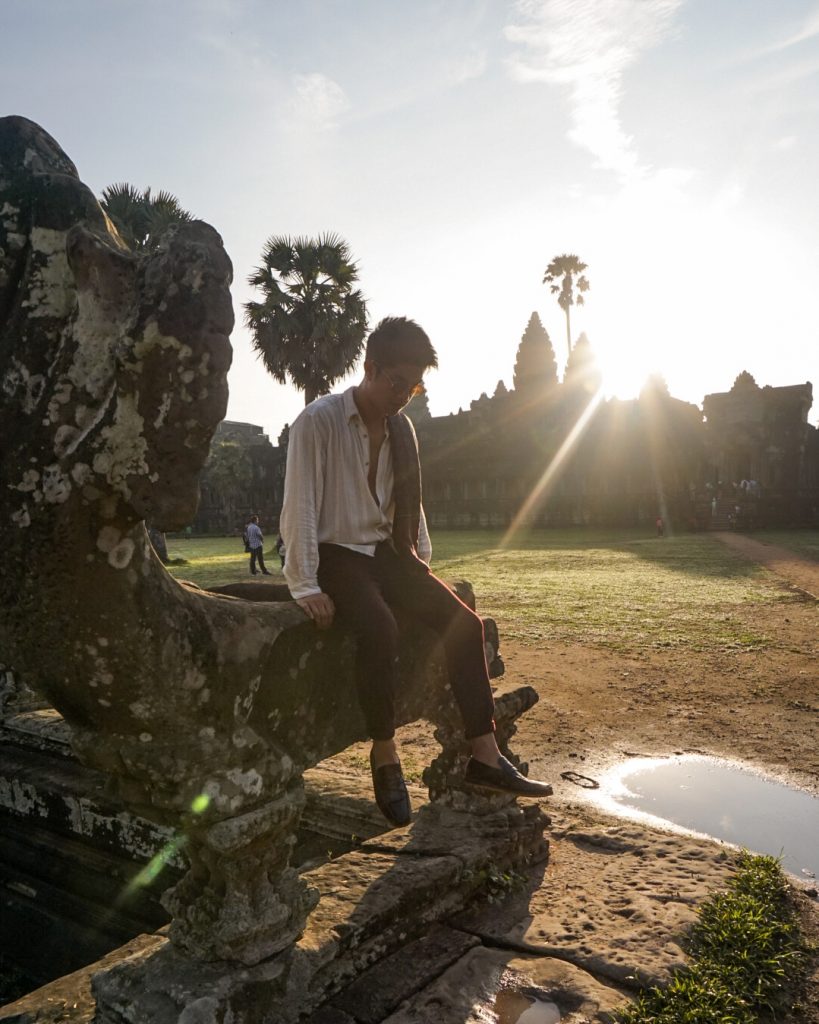 I still have a couple of outfits from this trip. Promise to post them soon. Those might give you ideas on what to wear and consider on your next trip both domestic and abroad.