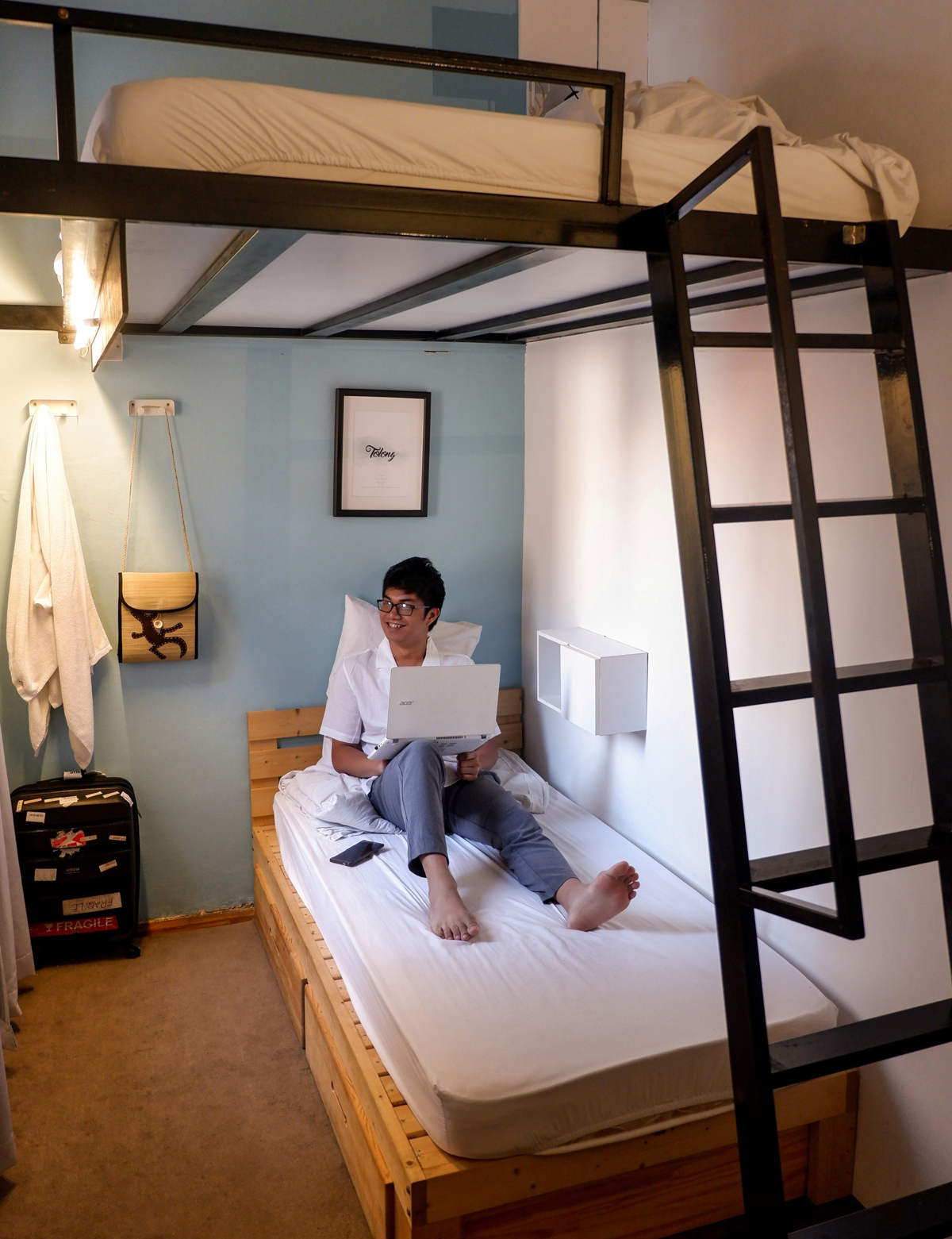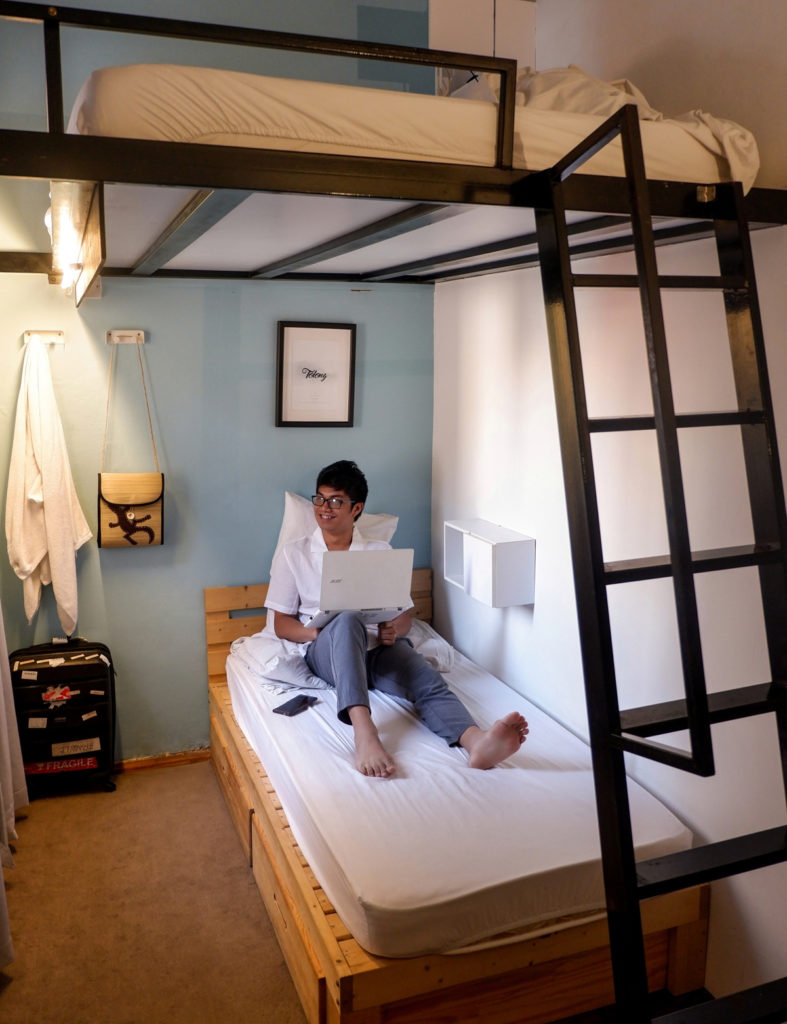 Whenever Sophia and I travel, I always tell her if we can stay at a hotel and not a hostel. I don't know why but I am just uncomfortable of the concept. Well things are about to change. 
Visiting the most expensive city in the world takes a lot of budgeting. Thus the option of hostels. Singapore has a ton of hostels but 5FootWay.Inn caught my eye. They have multiple branches within the city. It's probably the best decision we made specially for a first timer like me. Let me tell you why.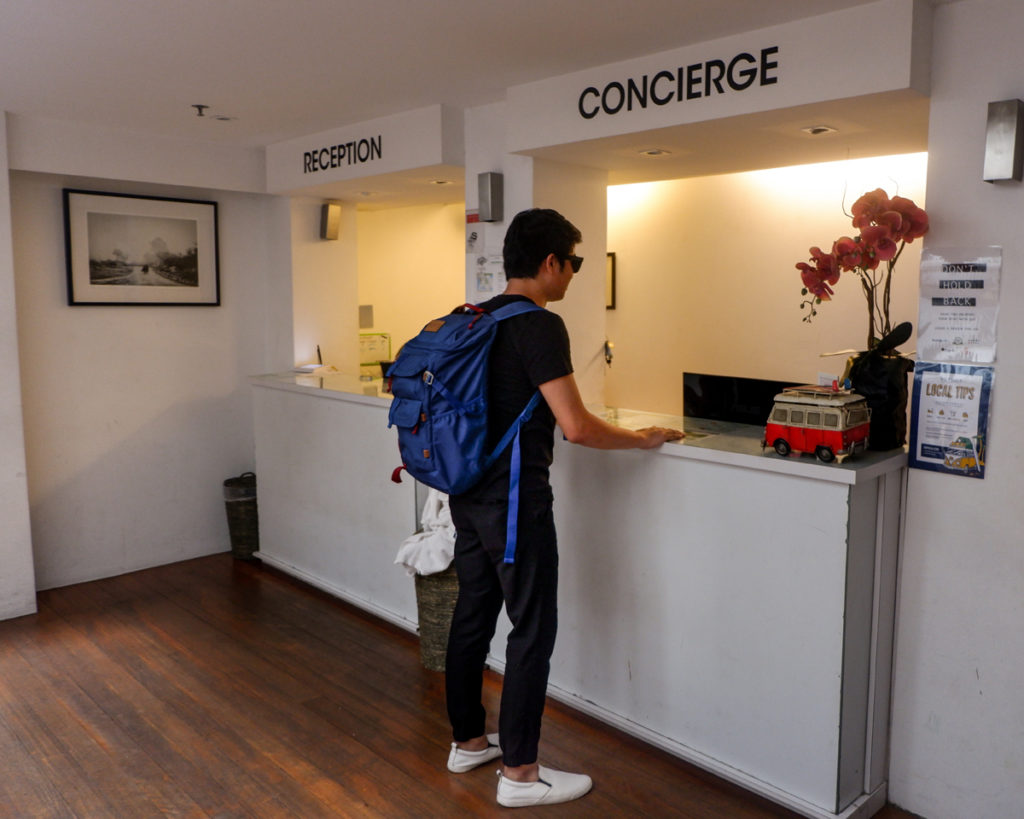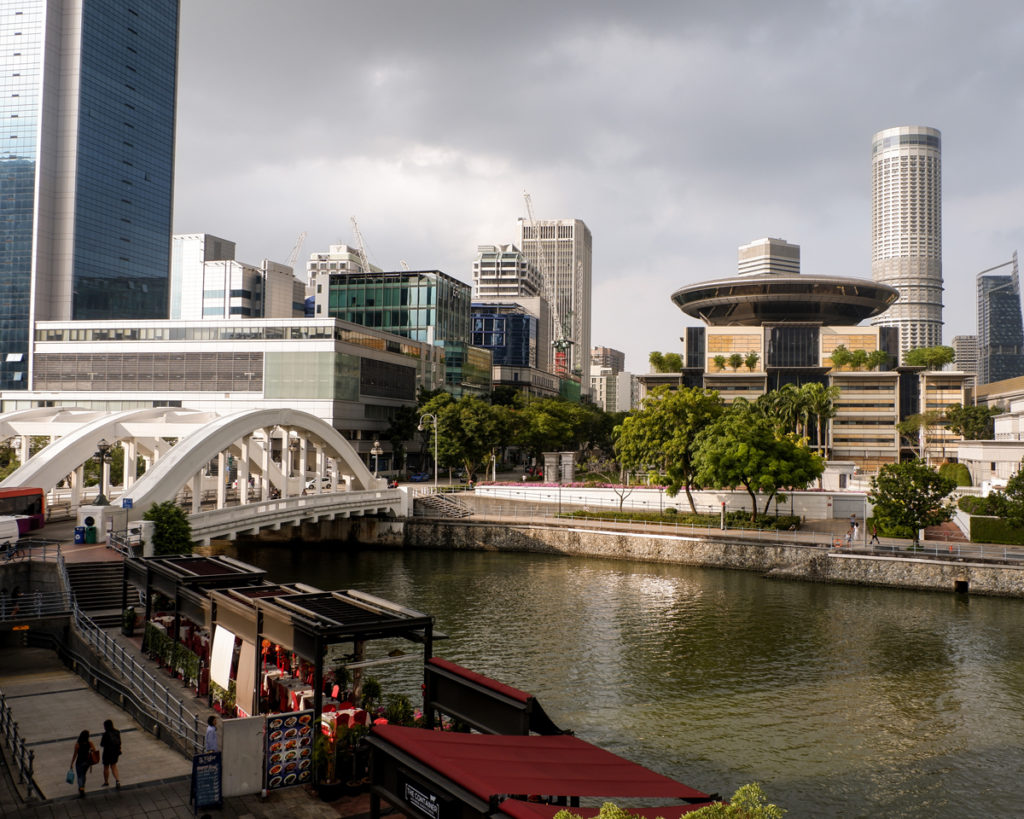 We stayed at 5FootWay.Inn Project Boat Quay which was located in the middle of all the attractions we were going to visit. Trust me, if you will be visiting Singapore this is the place to stay in. You will be just 5 to 7 mins away from the nearest bus station and just 30 to 40 minutes away from your destination. Plus, there are already attractions at a walking distance like the National Gallery, Old Hill Street Police Station, and Clarke Quay just to name a few.
When we arrived, I can immediately tell that the area was going to be great. The place is surrounded by a ton of establishments. There's a river with bridges and boats casually passing by right in front of the hostel. Come night time, I was right! The place came alive with just the right amount of people, colorful lights, and restaurants waiting for you. Everything was just amazing. A feast for my curious eyes!
It felt like a charming hostel with a lot of history to tell. I've always wondered what those row houses in Singapore look like inside. Now I sort of get an idea and it's definitely a feat in space planning. 
The hostel was very much like a hotel. They have a reception area and a concierge right beside it. They also have a common area where you can watch TV and/or iron your clothes. Yes! You can iron your clothes. Finally! You don't have to worry about how crumpled your clothes are from you jam packed luggage! Mind you, majority of the hotels out there do not have irons in the rooms or offers them at a hefty amount. I was also amazed that they have a self check in options right before the reception area.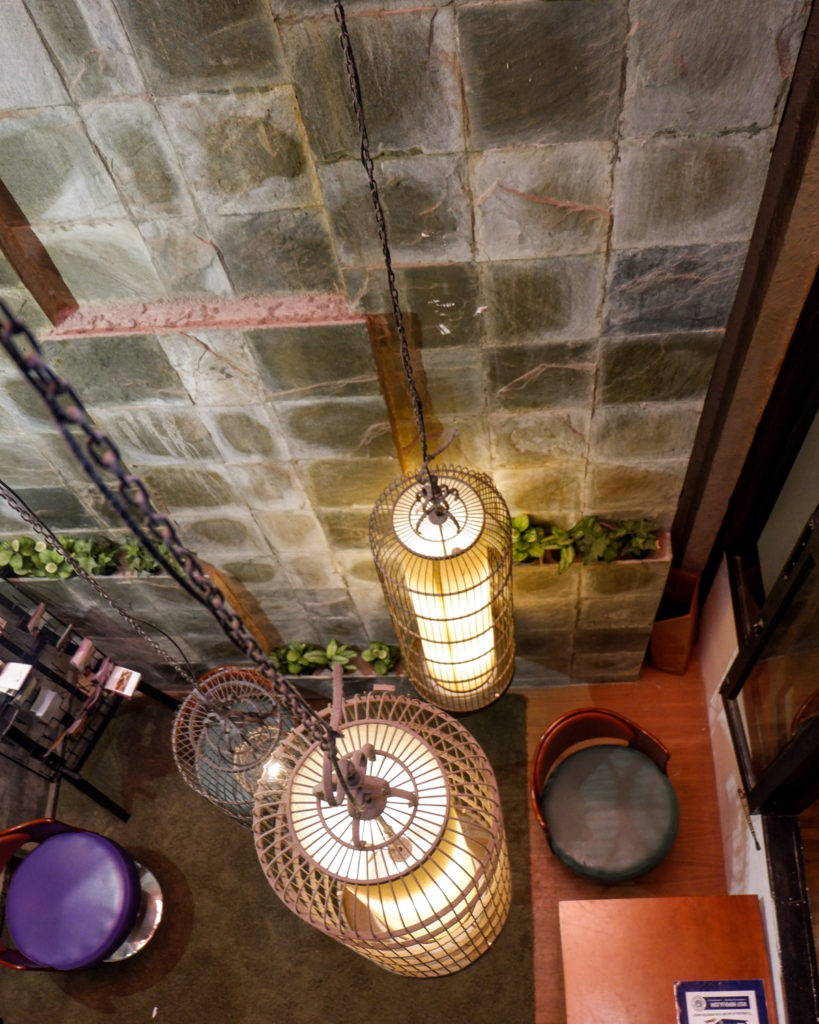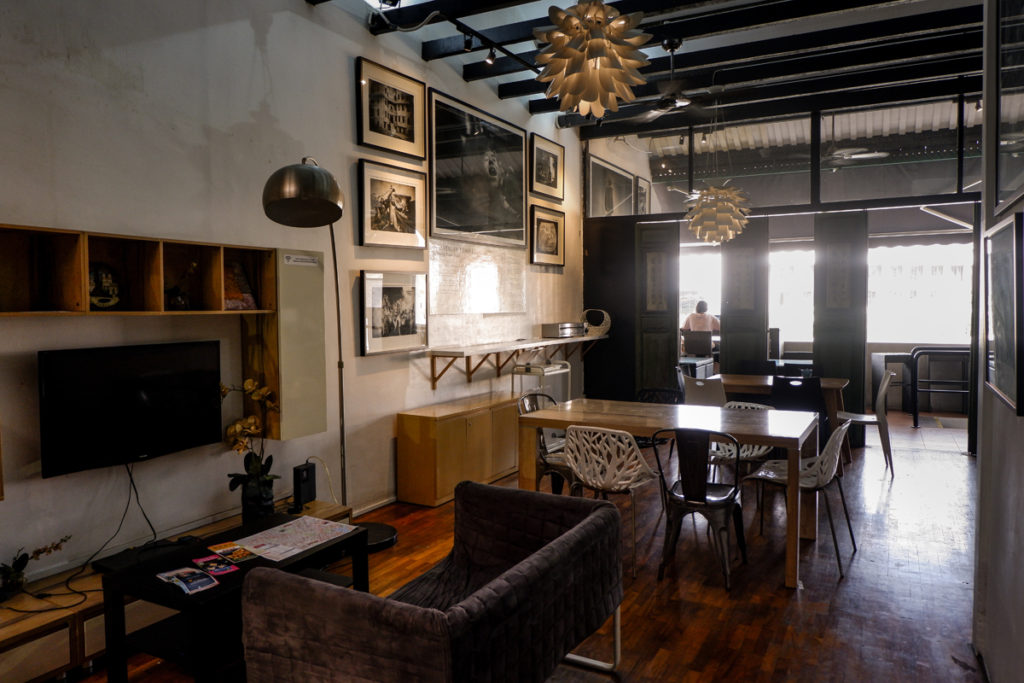 I was quite skeptical about common shower and toilet areas. I was surprised because I did not mind at all. Their shower and toilet areas are separate for men and women. These areas are very clean and also quite spacious.
They also have a pantry where they serve free breakfast when you stay there. They serve cereal and toast. You can also just hang out at the pantry and get some work done. It opens up to a balcony with a stunning view of the river and Singapore's skyline!
Sophia and I stayed in a very cute Standard Triple Loft Private Room Non-Ensuite which was good for three people. It was all I imagined it to be. Okay, I did my research so I know how it looks. Haha However, it was more than what I expected when we got there. The beds were comfy and each bed was provided with a universal outlet and a light bulb. I really like the blue wall by the way.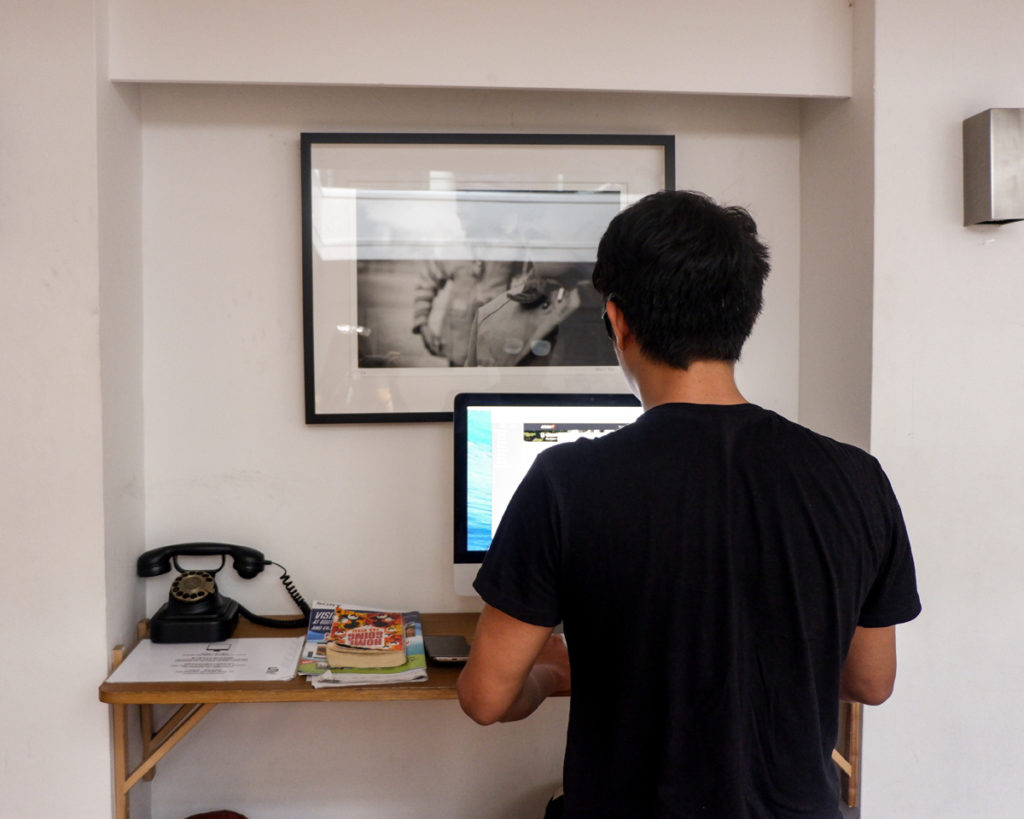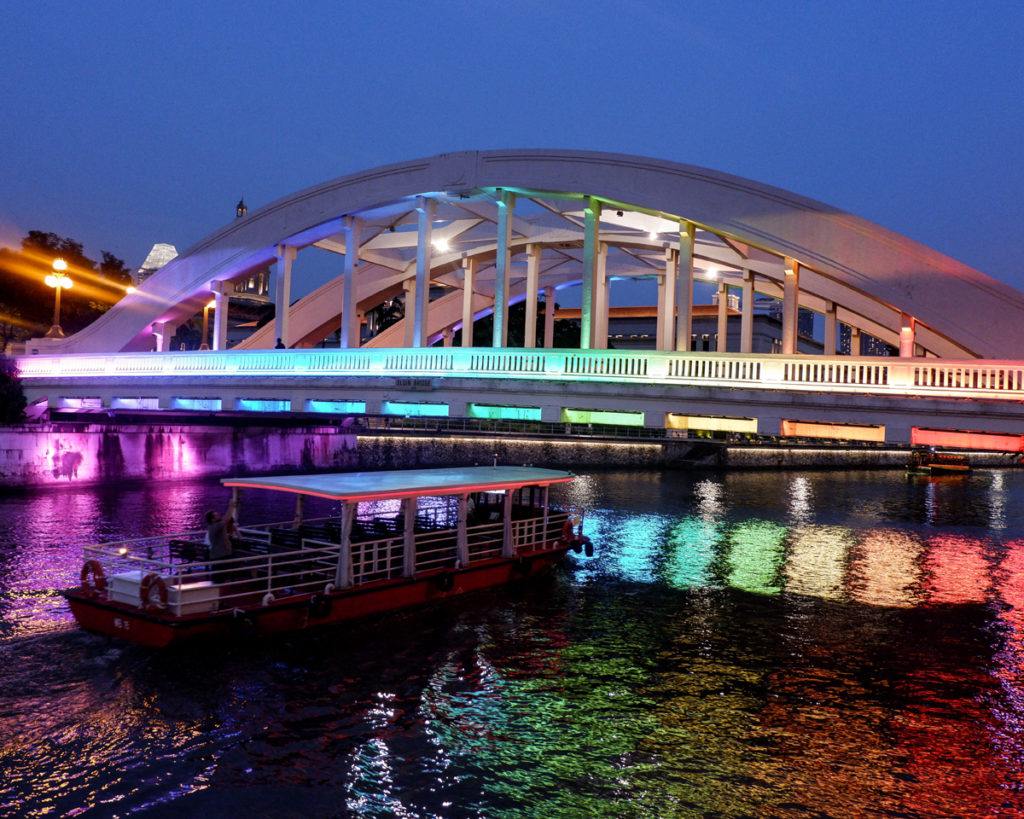 What I love about 5FootWay.Inn is how tourist/traveller conscious they are. They know what you need and need to know. So when you ask them a question, they are quick on their feet and explain at the most efficient way.
I know I don't have any other hostel to compare 5FootWay.Inn with but I surely know that I started with the best of the best hostel out there. I bet 5FootWay.Inn Project Boat Quay is going to be difficult to beat.
If you guys are planning to visit Singapore, stay at 5FootWay.Inn and use the code "SS10." Get a 10% discount when you book directly through 5FootWay.Inn at marketing@5footwayinn.com. Promo code is valid only until September 2018. You can also visit their website and facebook page for more details!