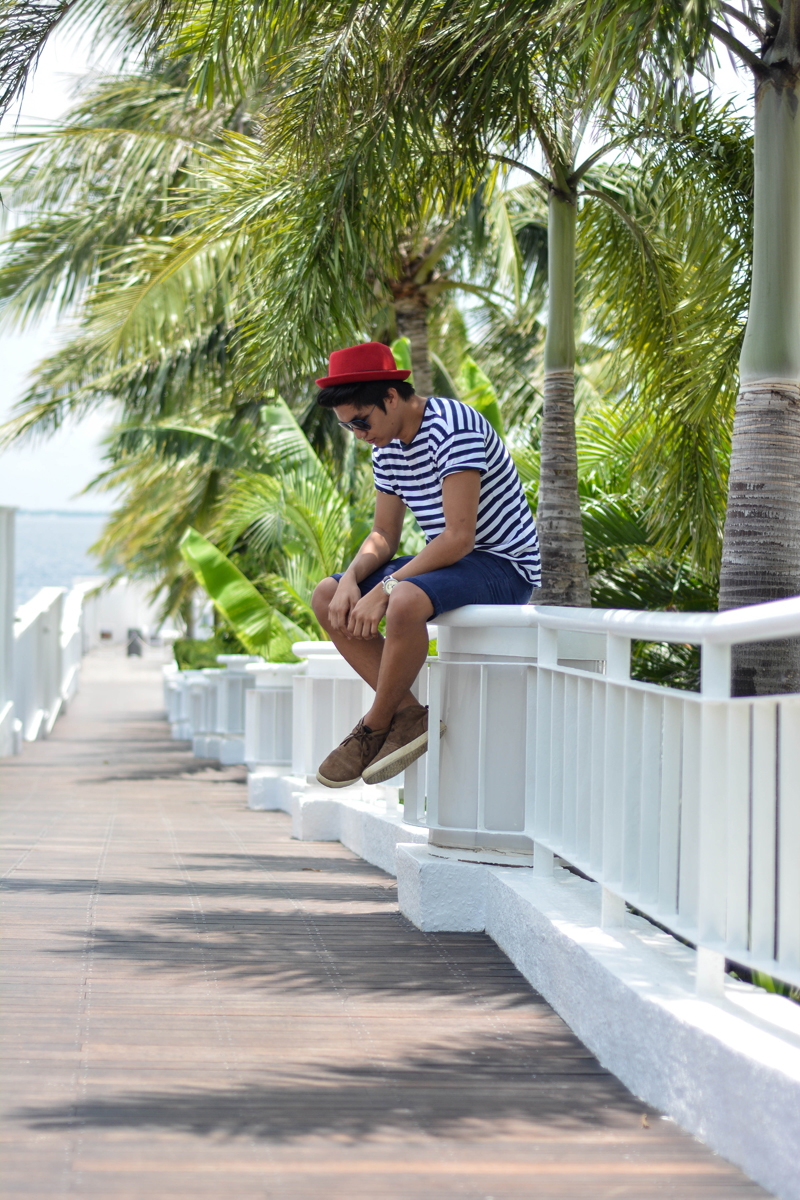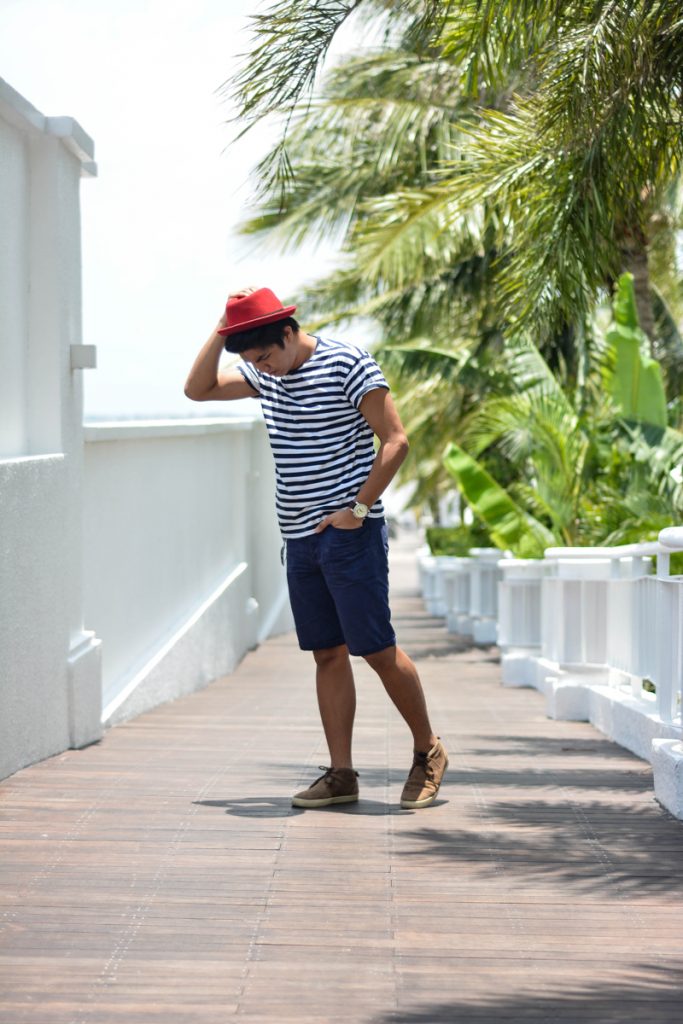 A few months ago I had a chat with a friend on facebook. As usual, I used stickers and one of my favorites was "
first mate
." My friend suddenly said that it was a good look to take inspiration from. I couldn't agree more! Haha Thanks for the idea Redd!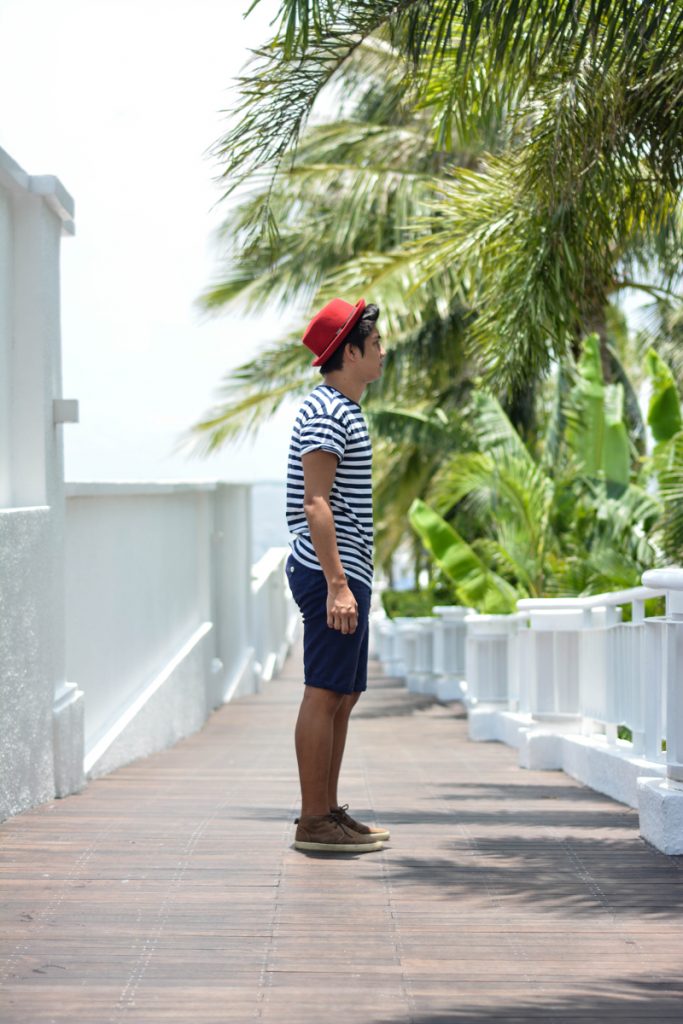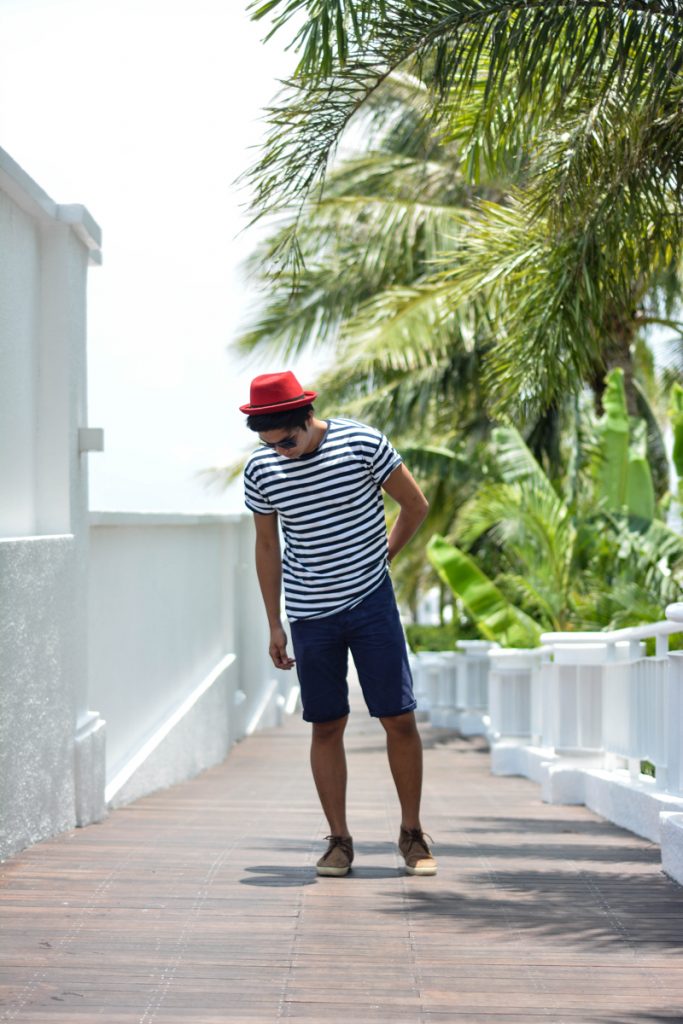 If you check out the sticker on facebook or clicked the link in the first paragraph, you would notice the sticker was wearing blue pants and yellow shoes. I could've gone in that direction but it could have gone too costumey. I was aiming to make this look more realistic.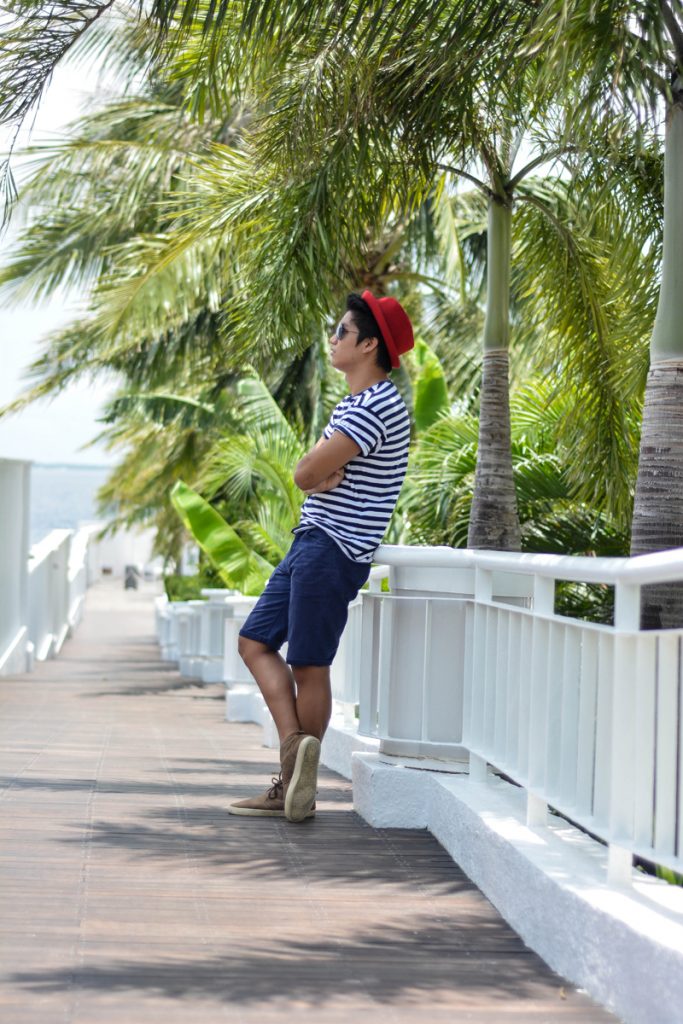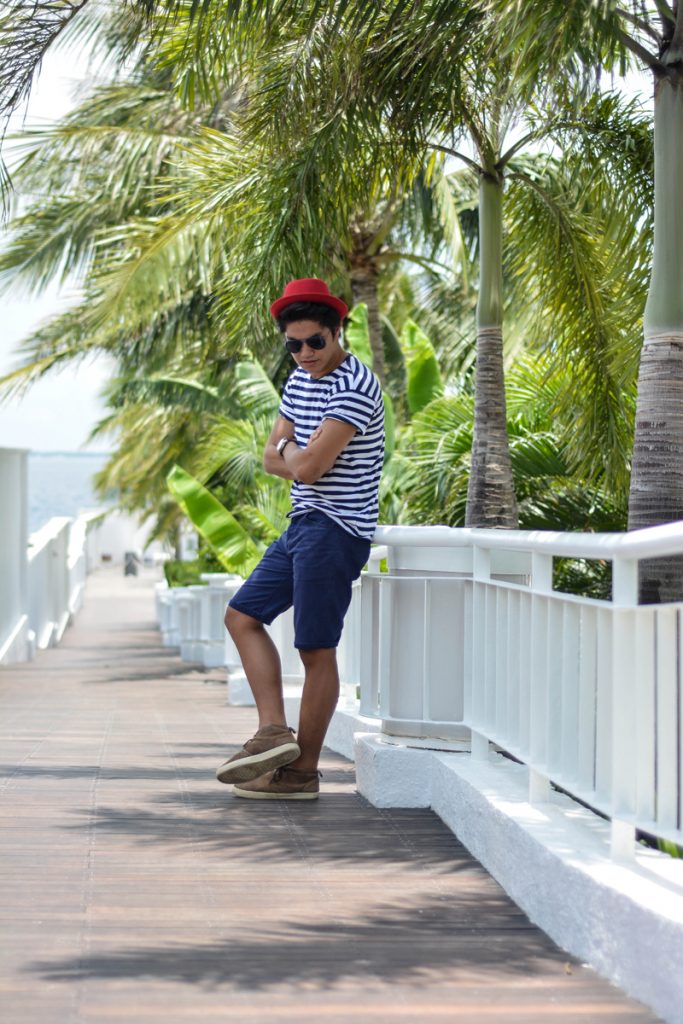 Realistic it is! I was on my way to the beach just to hang out. No plans of going swimming. I traded the blue pants for blue shorts. Switched the yellow shoes, which I do not have, for brown leather ones. These pair of leather shoes had grip. So, I was never worried of slipping.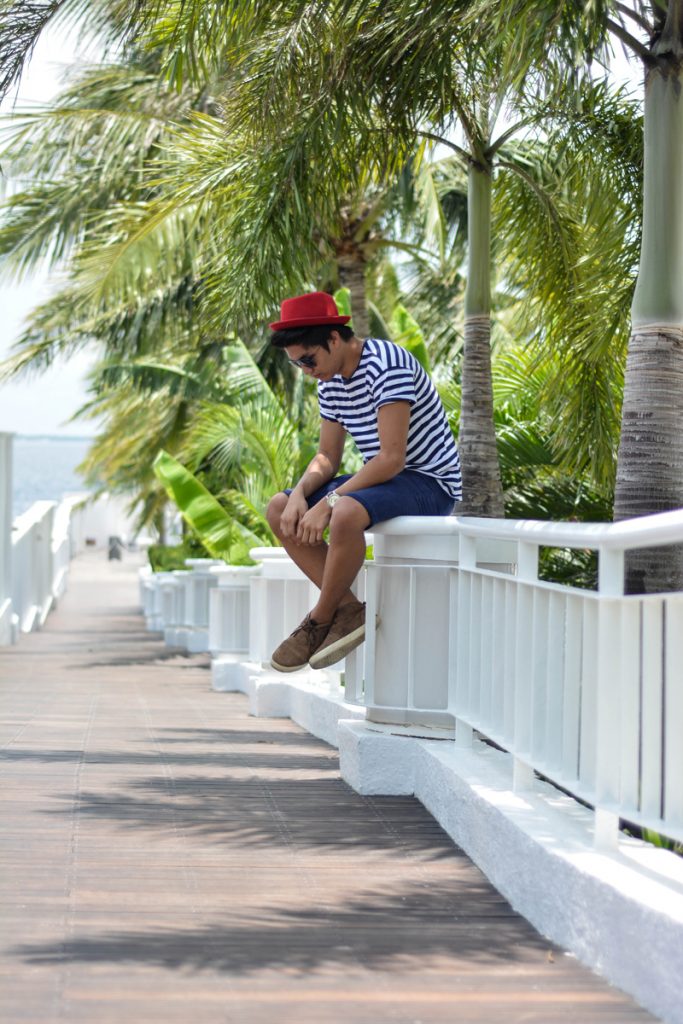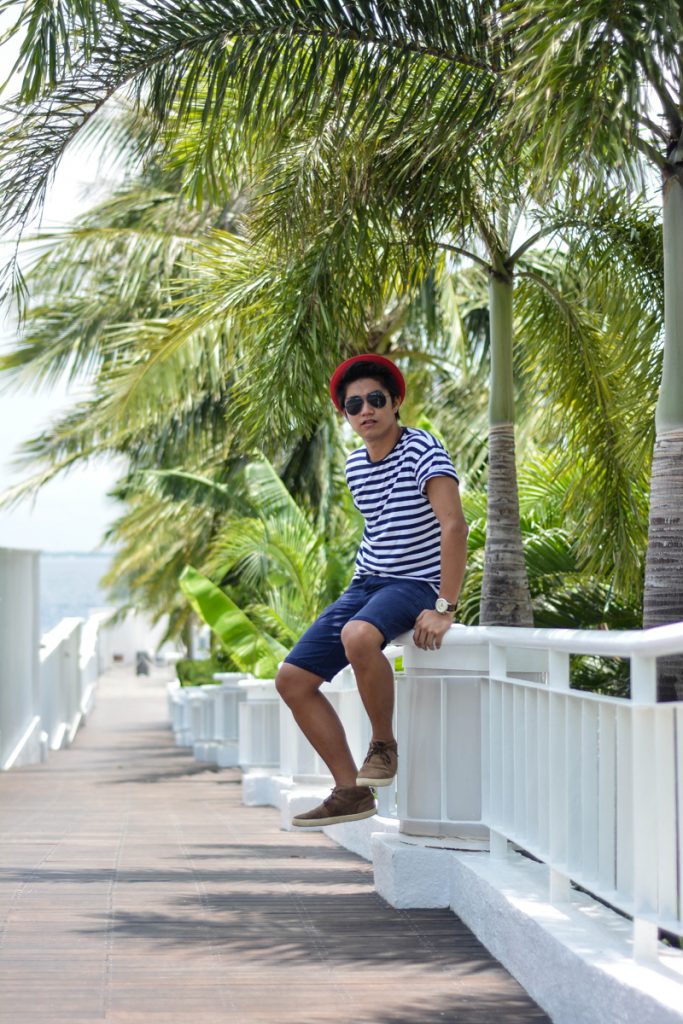 I really like the outcome. It was comfortable, fun, and still very nautical. It was appropriate for a stroll at the beach resort.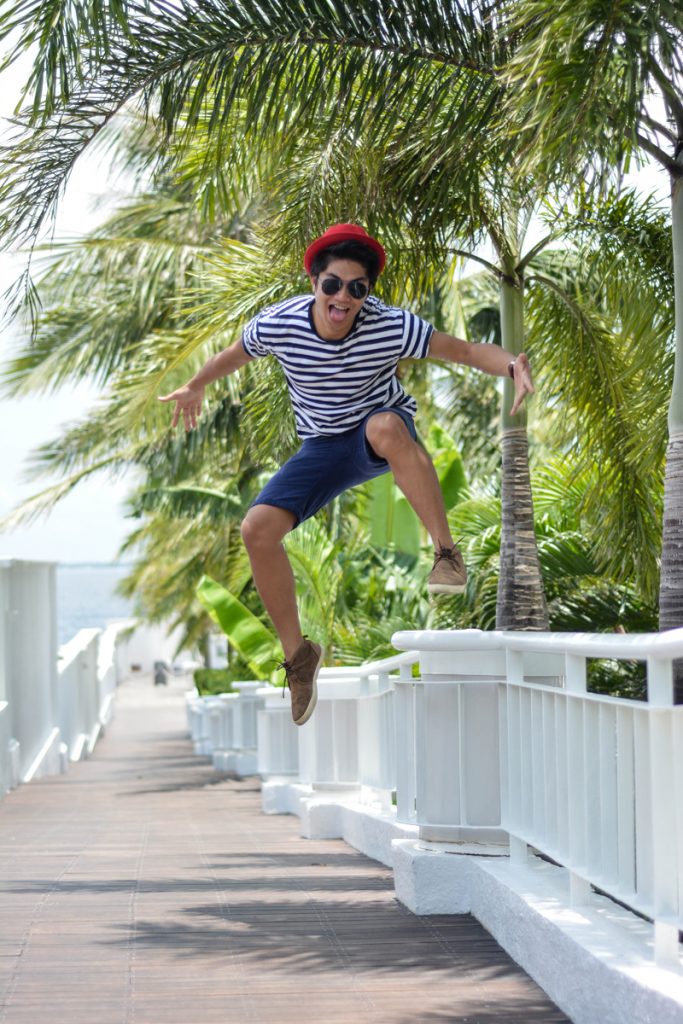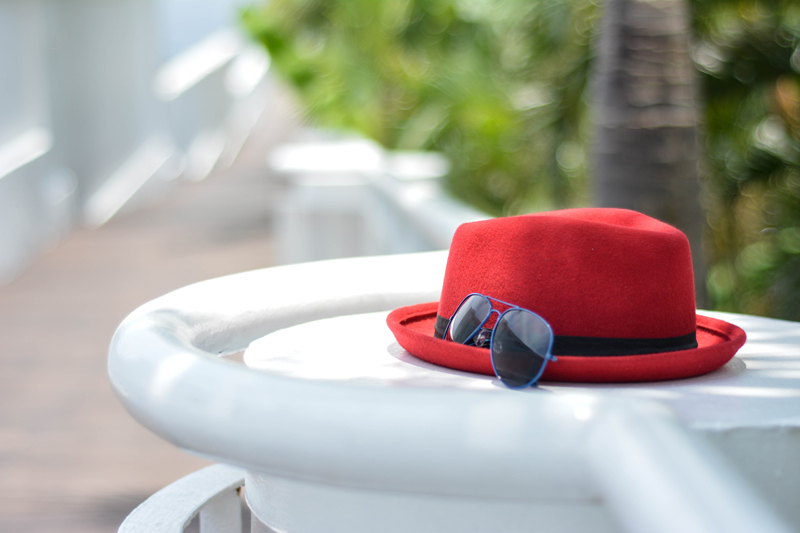 Shorts: TopMan
Sunglasses: F&F
Shoes: Aldo
You guys might be wondering if I've always had a red hat? Well, I don't. Haha I borrowed that from my girlfriend just to complete the look. It fits perfectly, though. Anyway, you can always take inspiration anywhere. Just make sure to make it your own. So that it will fit your body type, your style, or to where you are going. Oh, make it realistic too. You might end up looking like your going to a costume party!