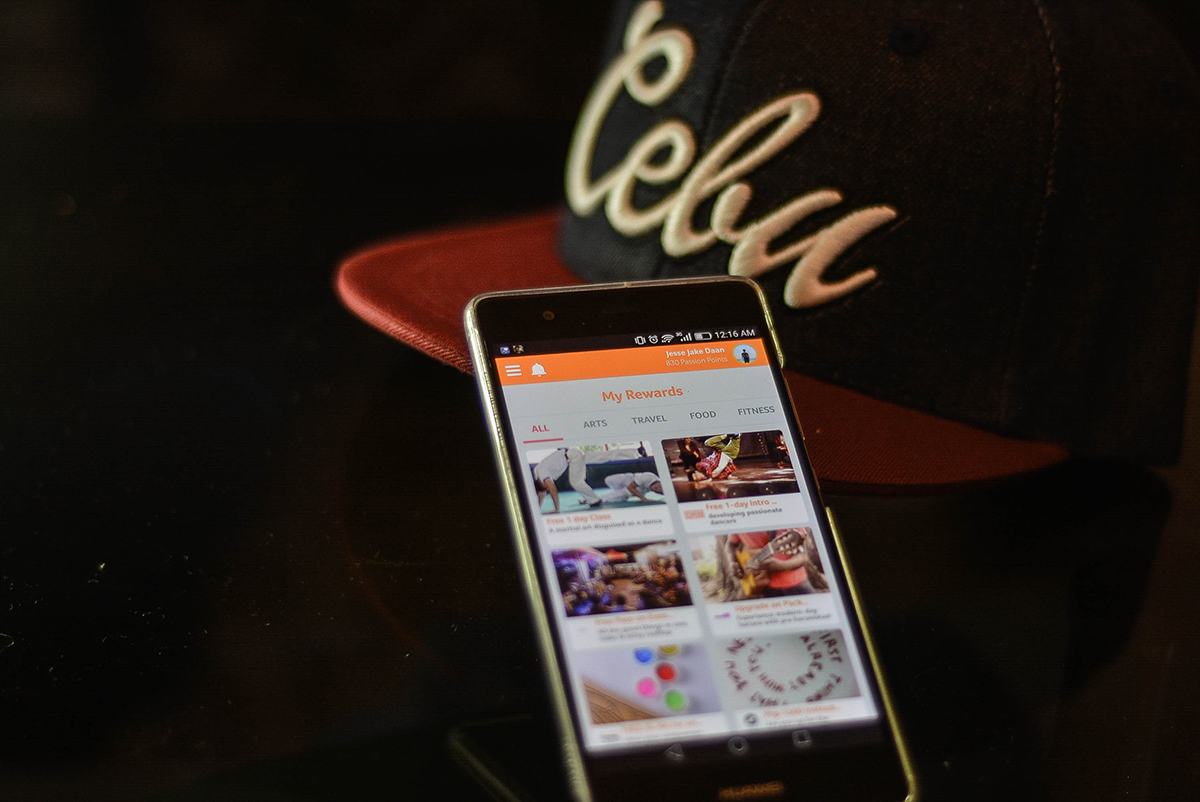 Orange World has finally landed in the Queen City of the South, Cebu! FWD Life Philippines officially launched the app last January 11, 2017 at La Vie Pink House. "What better time to launch a mobile phone app that encourages people to celebrate and live their passions, than at a time when people are actually celebrating and living their passions?" shares Roche Vandenberghe, Head of Marketing of FWD Life Philippines, the country's fastest-growing insurance company. I was there and I have to be honest, I had the vaguest idea of what Orange World is. Good thing I was at the event to get to know more about Orange World. It truly is exciting!
Orange World is an app available for everyone to download on the Apple App Store and Google Play Store. So yeah, there are loads of apps out there and what does this app particularly do? That is where the fun starts. Orange World provides Filipinos with trendsetting experiences through discounts and freebies. It's basically an innovative lifestyle trends and rewards app. It's more like a go-to source of trends and news which the app has in four popular interest points for Filipinos today. These are travel, food, fitness, and the arts! I did mention that it is a rewards app. You might think you have to purchase or meet membership requirement to get the app or for you to get rewards. That is absolutely false. All you have to do is download the app and you automatically get 500 passion points. You can also connect the app with your Facebook account and get 200 additional passion points! There are tons of things you can do in the app which corresponds to a certain number of passion points. You literally don't have to purchase anything. You can also earn passion points simply by logging in, reading, sharing, or liking content.
Now you have passion points and what are you going to do with it? This is where it gets interesting. Users can avail of perks and discounts at partner establishments via their "passion points". Yes! You can avail of perks and freebies by using the passion points you have collected. Among Orange World's 32 curated partner establishments for this quarter are nine up-and-coming, Cebu homegrown brands. The line establishment are Lovvey Doggy, Albur's, Bintana Coffee House, Abeseria, Memory Crafters, Cafe Cinema, Cebu Canyoneering, E-Philippines, and The Barracks Cebu. This is one of the things that is amazing about Orange World. They carefully chose these establishments to suit every Cebuano or to have every tourist know Cebu best! =)
All establishments fit 2017 Q1's theme, "Kanto Spot," perfectly inspired by the laidback luxe trend. Gone are the fancy setups and wine glasses. Today, it's all about mason jars, farm-to-table fare, and al fresco dining. Making use of the colloquial term "kanto," which means street corner, Orange World Kanto Spot theme celebrates the next-door, off-the-beaten-track hangouts, encouraging people to "spot" the next big thing. Often, it is just at that street corner next to you.