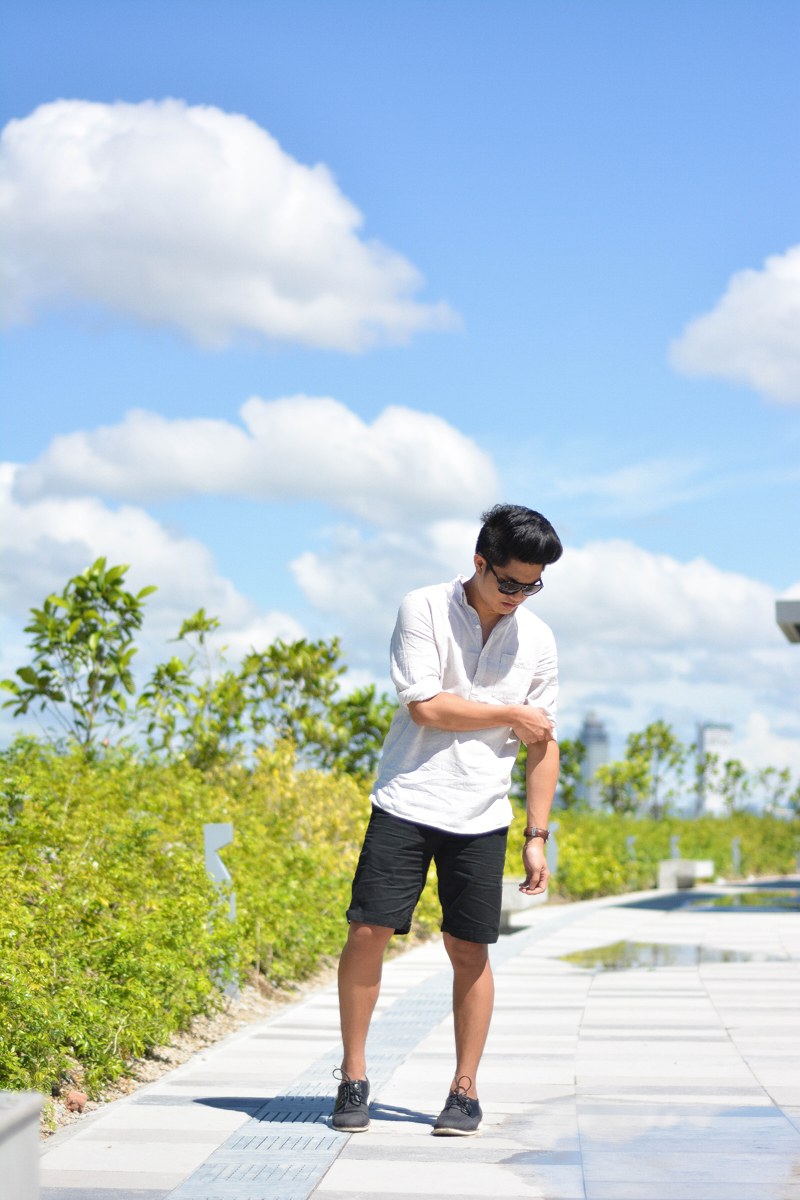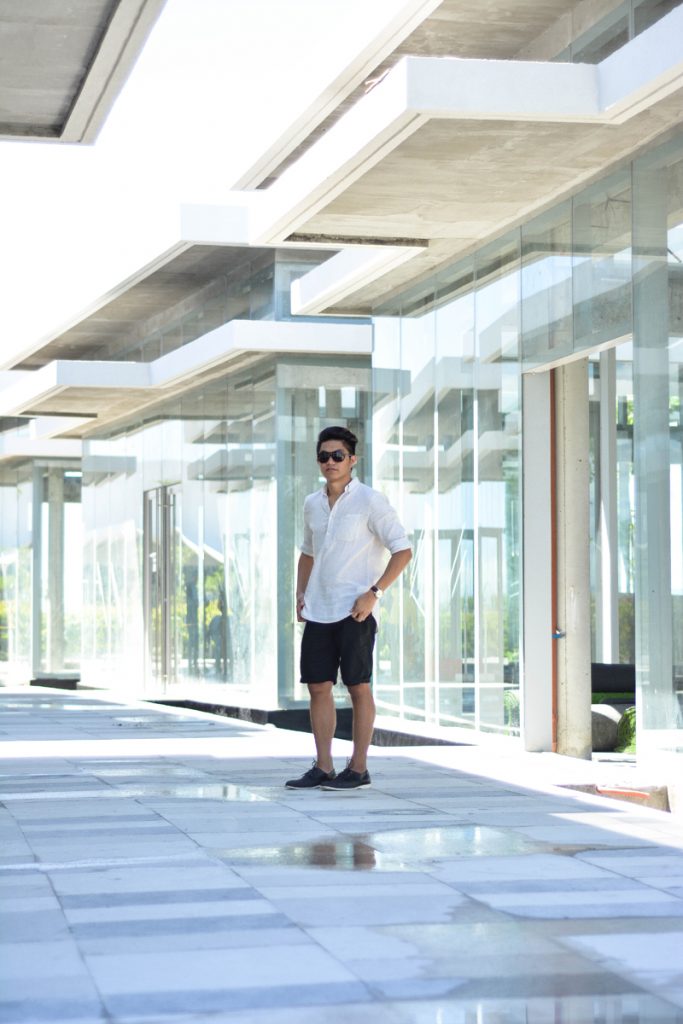 I've always complained about how hot it is here in the Philippines. Well, it just got hotter! It's summer and the heat from the sun is painfully hot. It's so hot that my nose bled twice since last week. Haha Bloody! Right? Still, I'm beginning to have fun!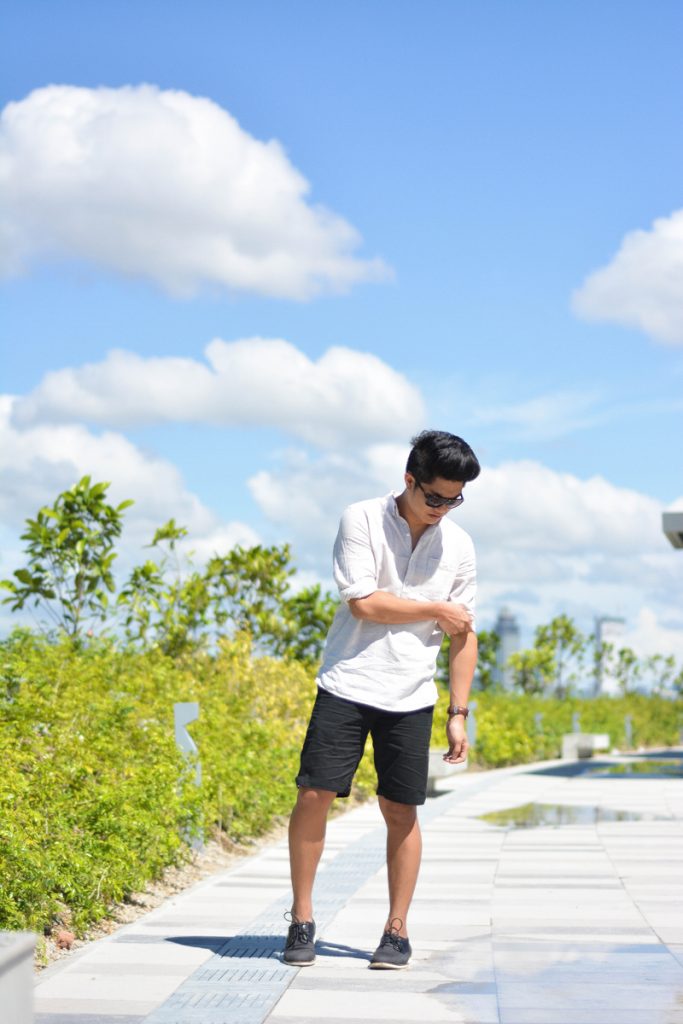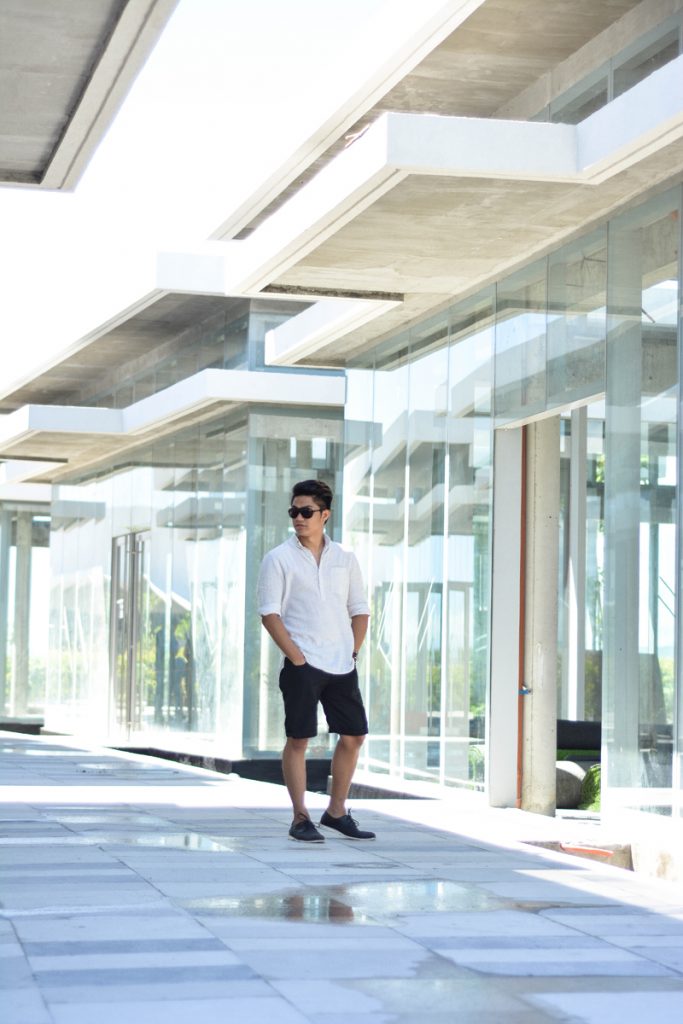 I don't know what it is about this heat but every time summer comes people tend to be happier. I'm not particularly happy with the temperature but hey… if everyone's happy then I can definitely cope with that!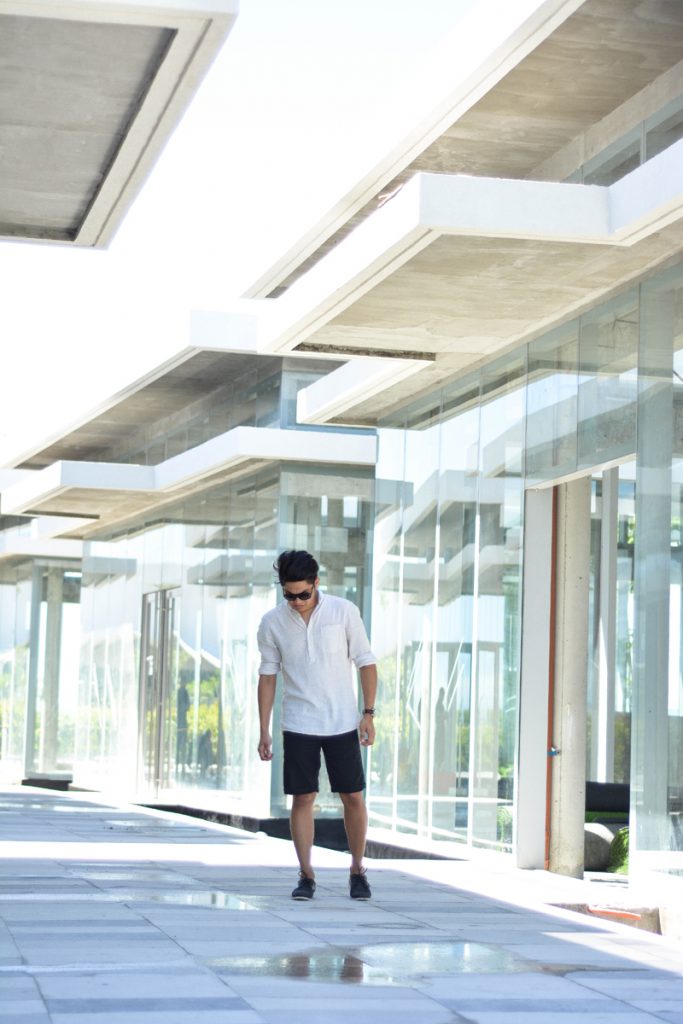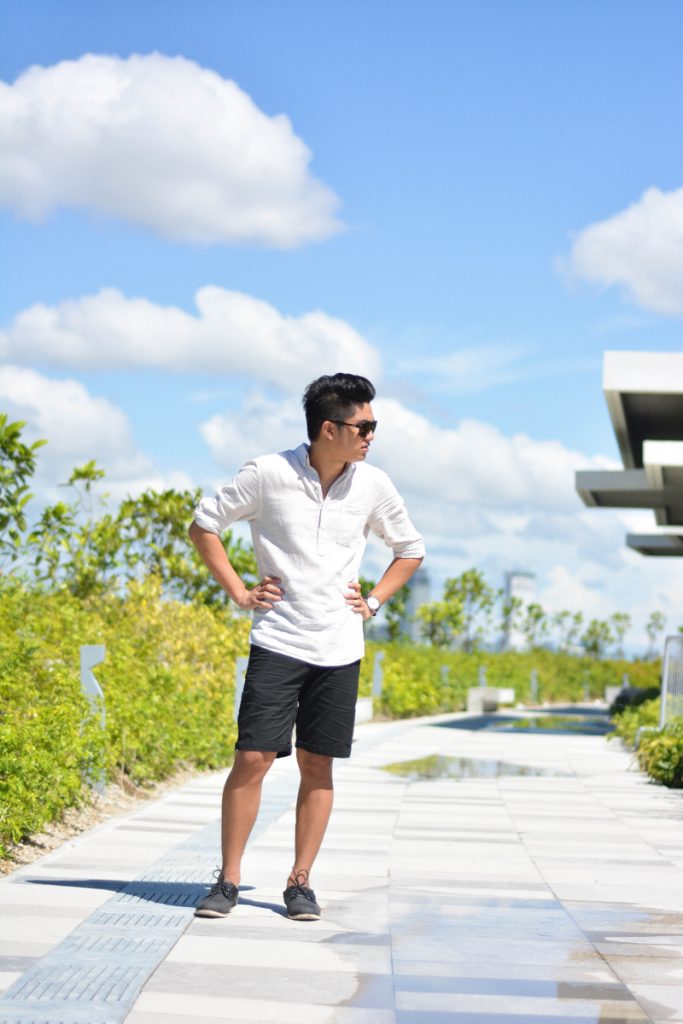 We shot this look at the Sky Park in SM Seaside City Cebu. Yes, the look on my face in the photo above accurately describe how hot it is. Haha I braved to go outside that day because my girlfriend was ecstatic to go outside. Another reason is because no one was outside! Well, there were like only eight people and the park was huge. Haha So basically, there were none. Aside from rain, I really like it when there's no one around.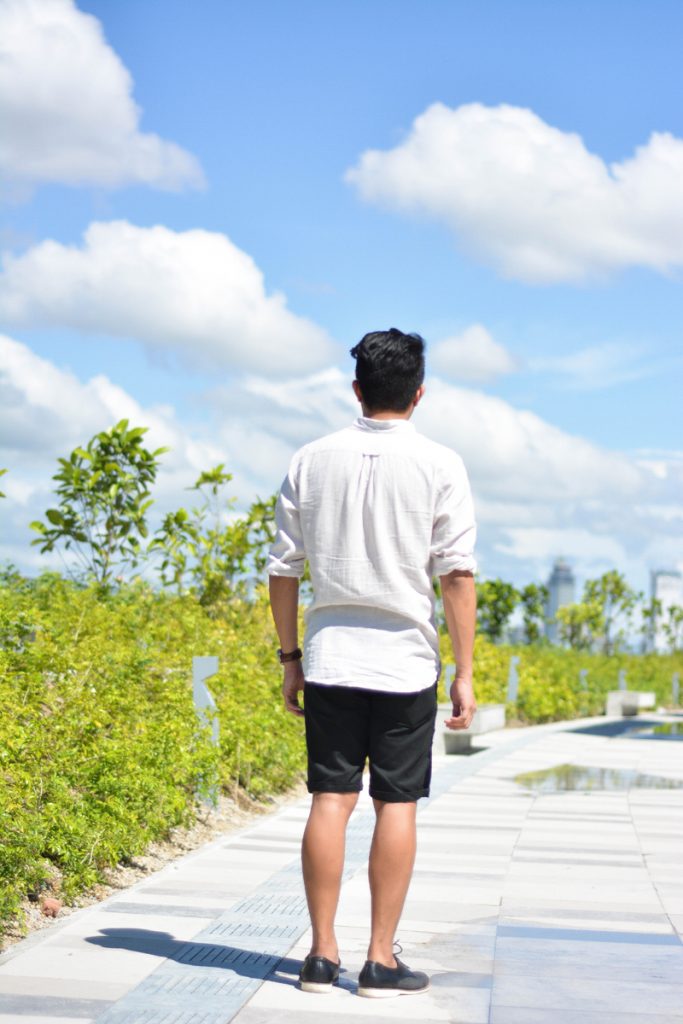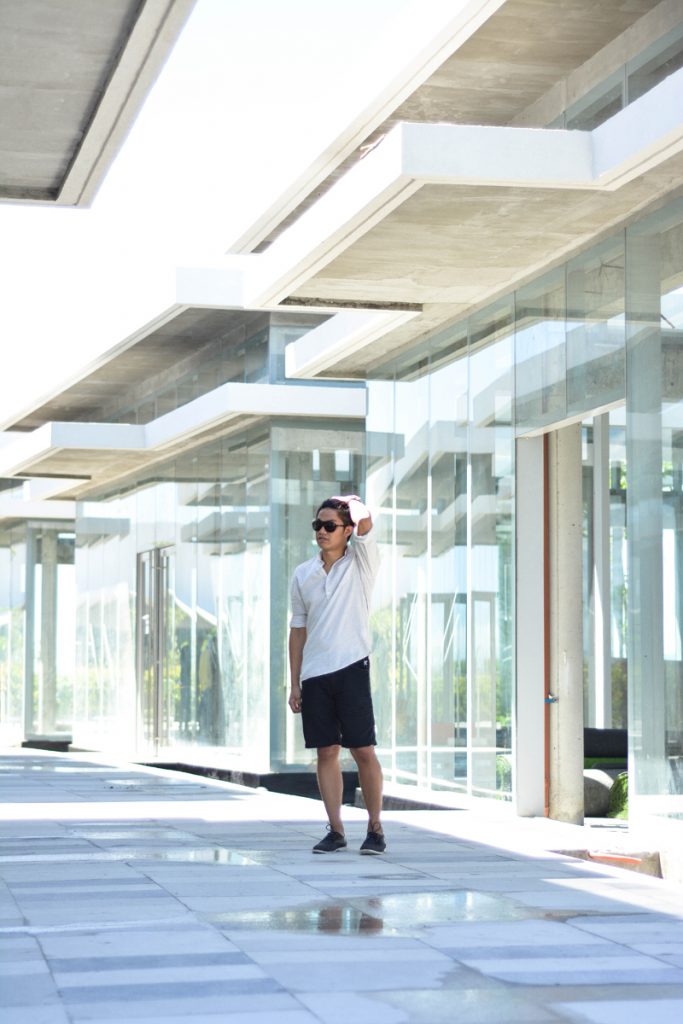 Walk Shorts: Regatta
Shoes: B2
Watch: Fossil
Sunglasses: Kenneth Cole
I usually go for a laid back look simply because it's easy and comfortable especially under the scorching sun. You just put on a shirt, a pair of short, shoes, and you're good to go! However, I managed to make this look "put together"by coordinating the colors from head to toe. I wore a long sleeved shirt, instead, to add a little bit of sophistication and topped it all off with aviators.
Special shout out to Dianne for the shirt! Thank you so much!
You can also catch this look on Sunstar today! Grab one now! =)