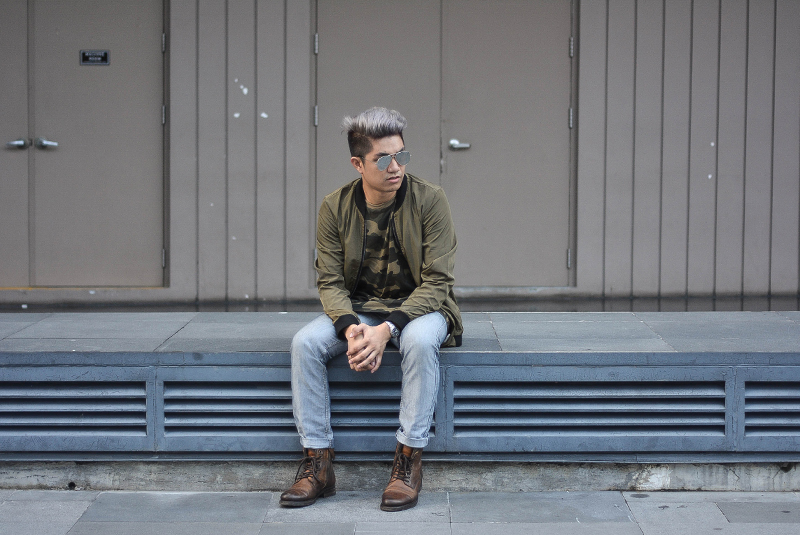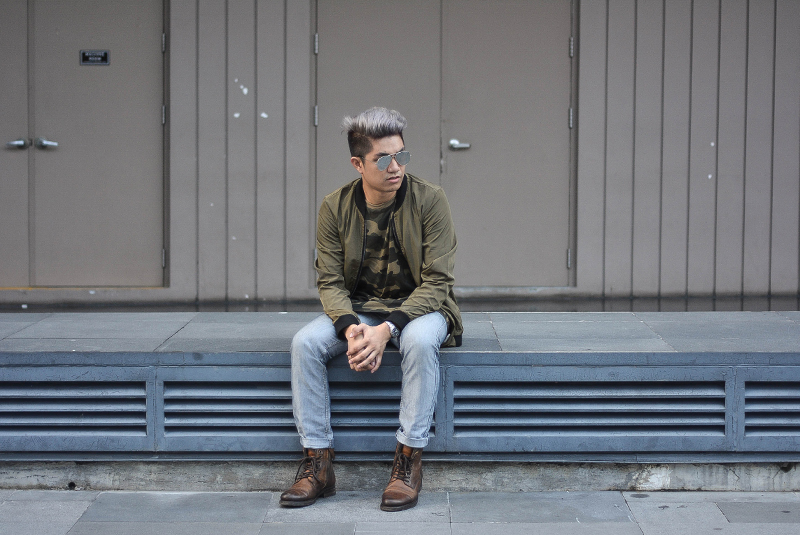 Last weekend, Sophia and I went to Manila for an event. I will blog about it soon! The event was for only one night but we decided to extend our stay to hangout with friends. Ofcourse, we had a couple of shoots too and visited some shops. Haha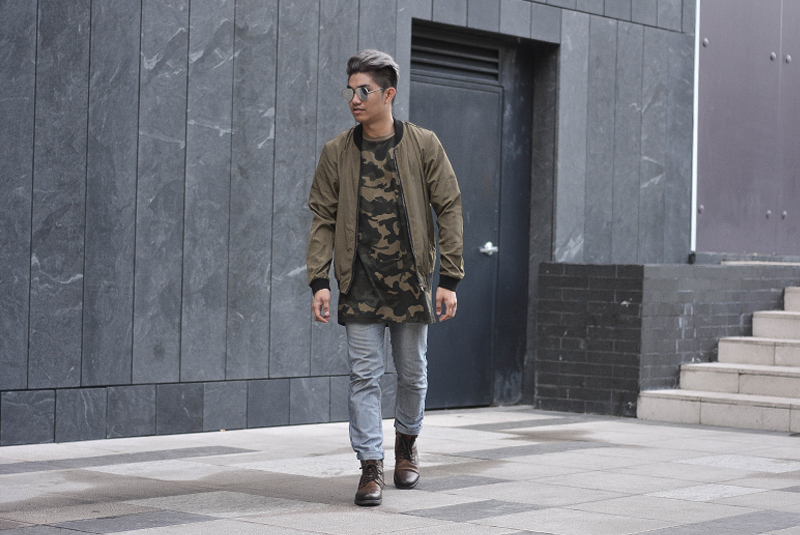 These photos were taken at BGC (Bonifacio Global City) on our second day. We always make it a point to visit the place since Bonifacio Highstreet, Market! Market!, and SM Aura are just walking distance from one another. Also, BGC is a photo friendly city which means we can take ootd pictures basically anywhere!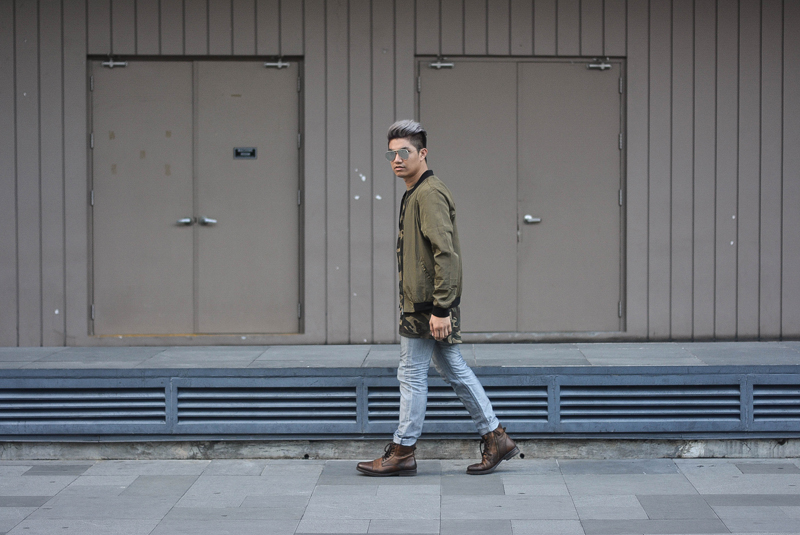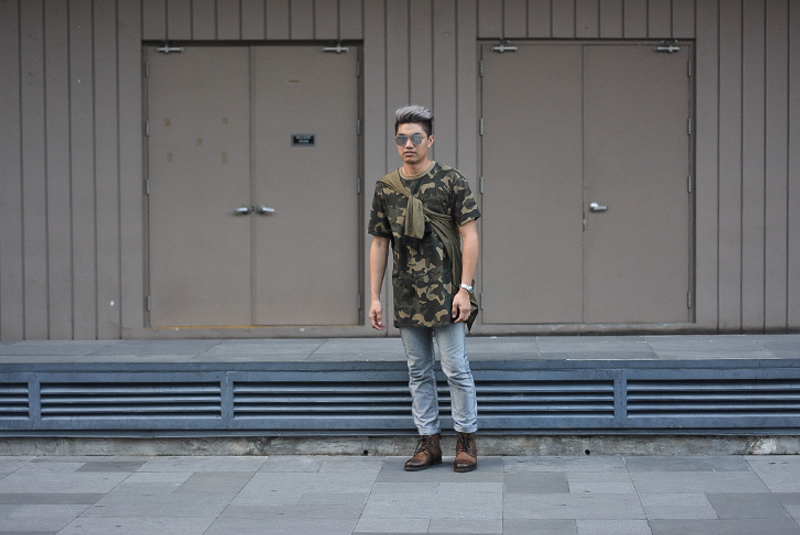 It was supposed to have a thunderstorm on that day which is why I wore my jacket and boots. It was quite cloudy early in the morning. By the time we got to BGC, it was scorching hot! Haha That's why I wrapped my jacket around my torso. I didn't want to carry it with my hand because that's a hassle! Besides, I like how it looks! =)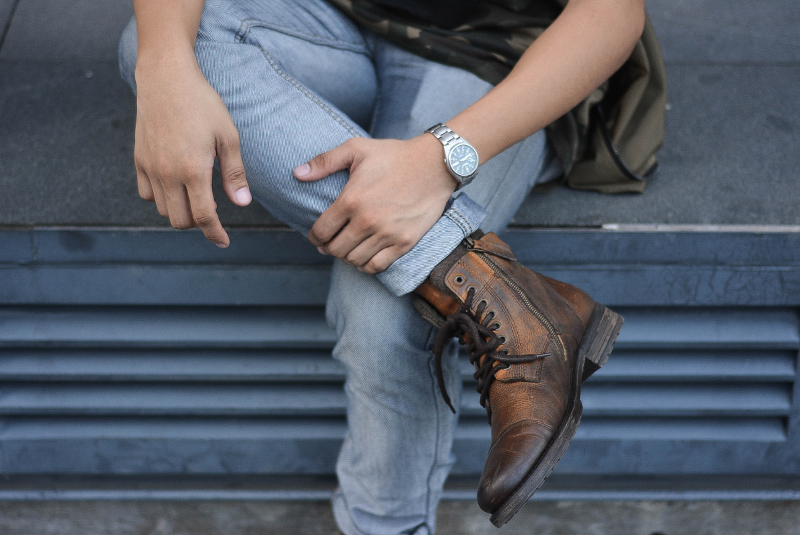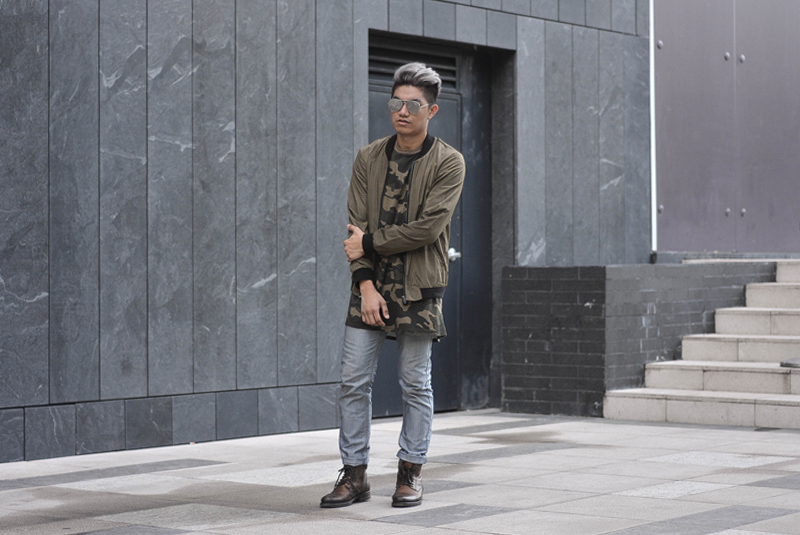 Long line: Bershka
Boots: Aldo
Jacket: Oxygen
Pants: Penshoppe
Sunglasses: SM Accessories
Watch: Seiko
Manila will always be a concrete jungle in my head. I decided to wear a camouflage shirt because I wanted to counter that. You might think 'jungle' and 'camouflage' blend in but 'concrete jungle' and the actual 'jungle' are two different things. Haha It really took a lot of confidence wearing this whole look. However, I've already learned how to muster all of confidence in having ash/gray hair.
The look was easy to come by. Okay the gray hair took a lot of time but forget that! Haha Just mind the outfit. I started with the camouflage long line shirt and played with lengths with the jacket. I wanted to complement the length of the shirt at the same time make sure to outline the proportion of my body. The jacket did just that. The gray pants give a solid foundation on the color aspect while making my hair not look out of place. The boots were an after thought. Haha It kind of brings us back to the stigma that camouflage has. When people are faced with camouflage, most people would immediately associate it with the military. So, the boots totally top off that military vibe. =)