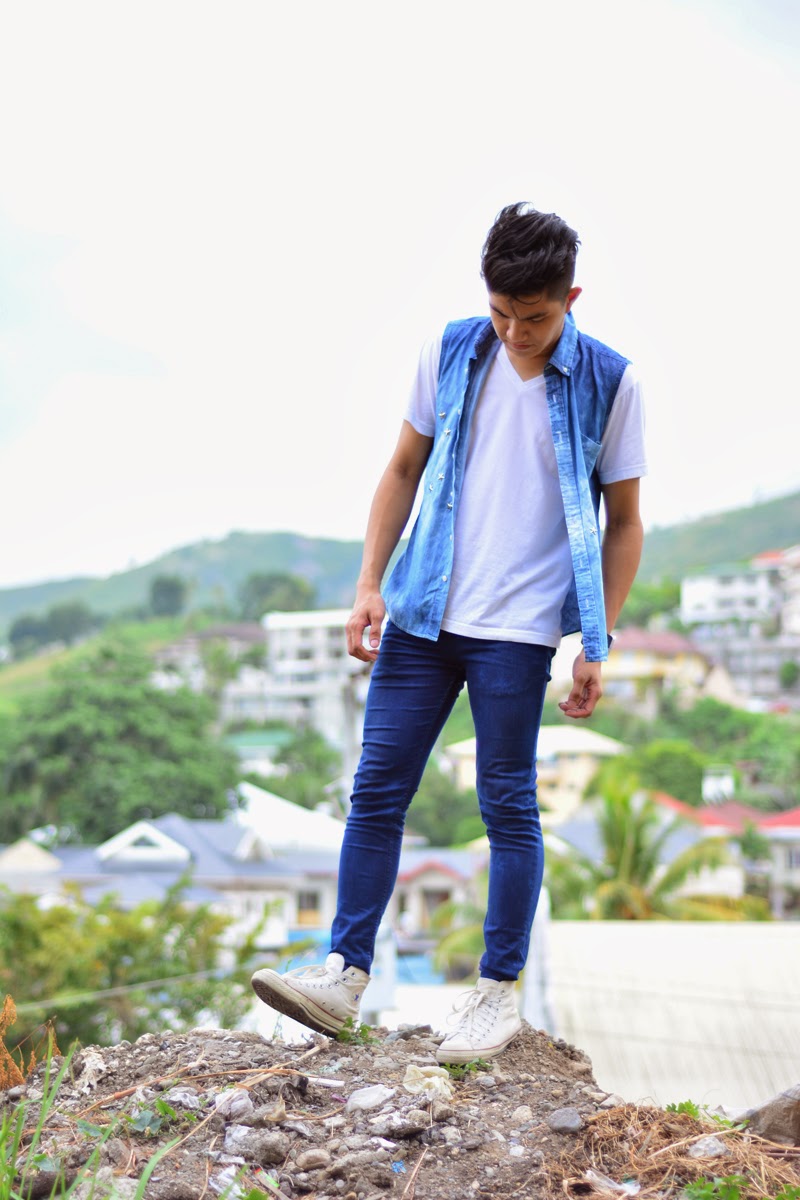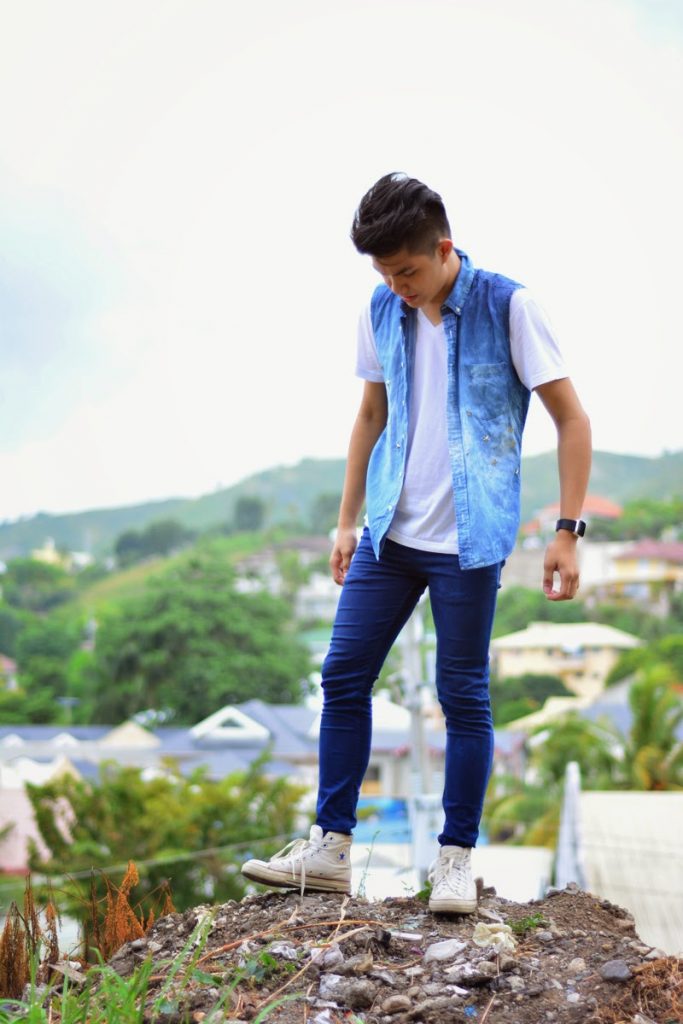 So I'm starting this year with a look which was shot exactly one year ago! Now, aren't I a stubborn
blogger? Haha Once again, I have loaads of photos lined up to be published simply because I tend
to do other stuff. Okay, this time I really did get busy and whenever I have free time… I'd rather
sleep. Haha Or watch a movie!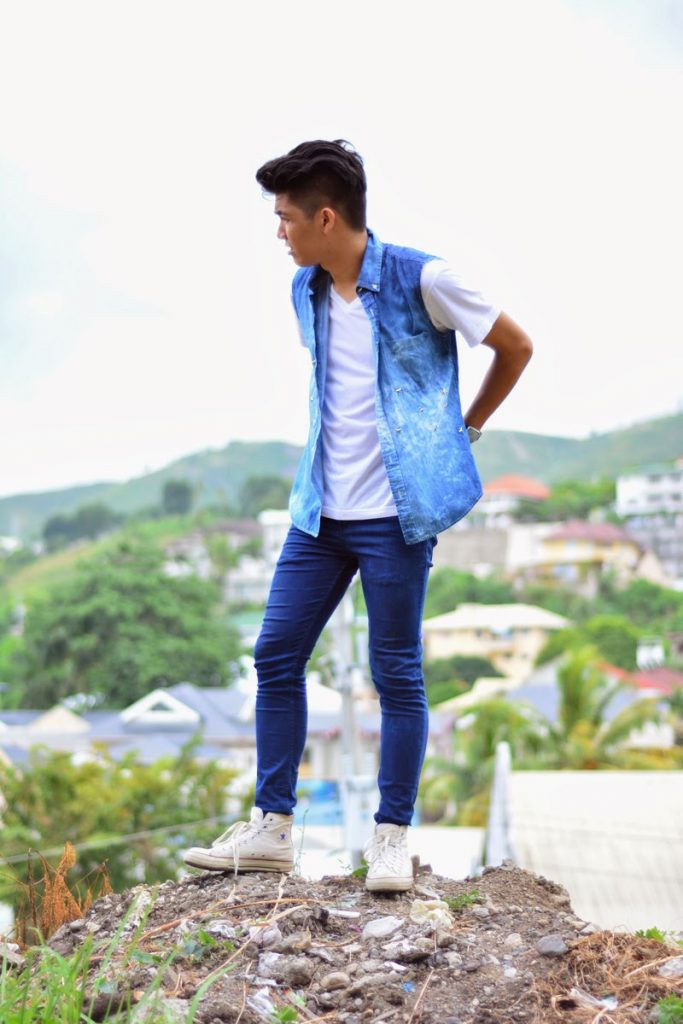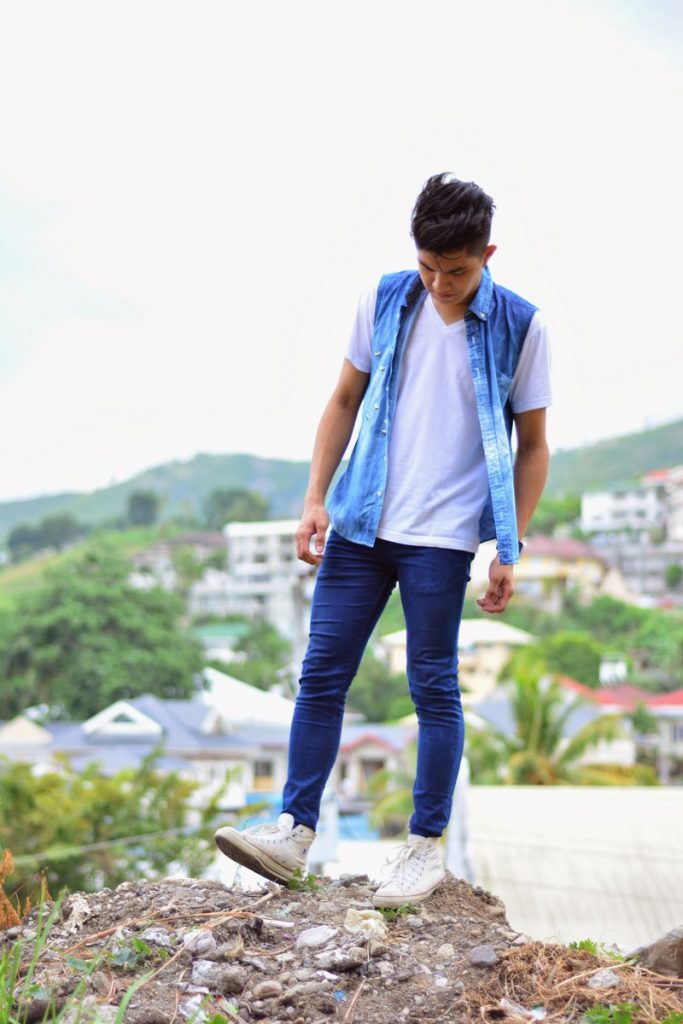 Enough of me trying to reason out my lazy ass. This look is the product of damaged clothing! The
vest was originally a long sleeve denim shirt. It was accidentally spilled with a great ounce of
bleach. The pants? It was collateral damage to the epic bleach spillage disaster! Haha Oh, the
shoes! Well, I outgrew them but I like how "used-but-not-too-used" it looks. Don't worry, I bought
new ones! =)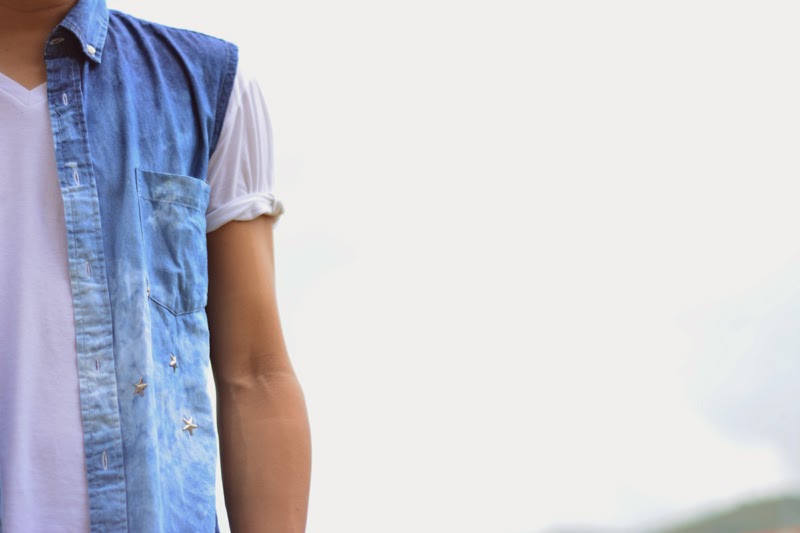 My girlfriend does a lot of DIY with her clothes back then. I thought of doing the same thing. She
taught me how to "ombre" it using bleach but I lost my patience and ended up crumpling, brushing,
and squishing the shirt with bleach. Haha Then randomly thought of putting those metallic star
shape studs. Poof! It became that vest above! I also chopped off the sleeves, by the way.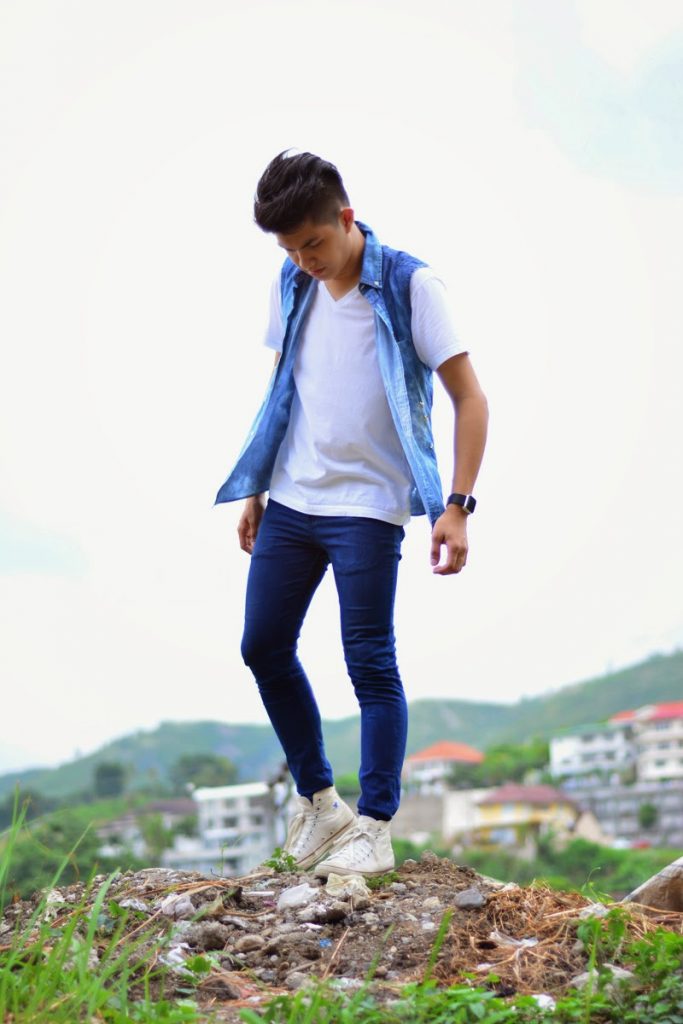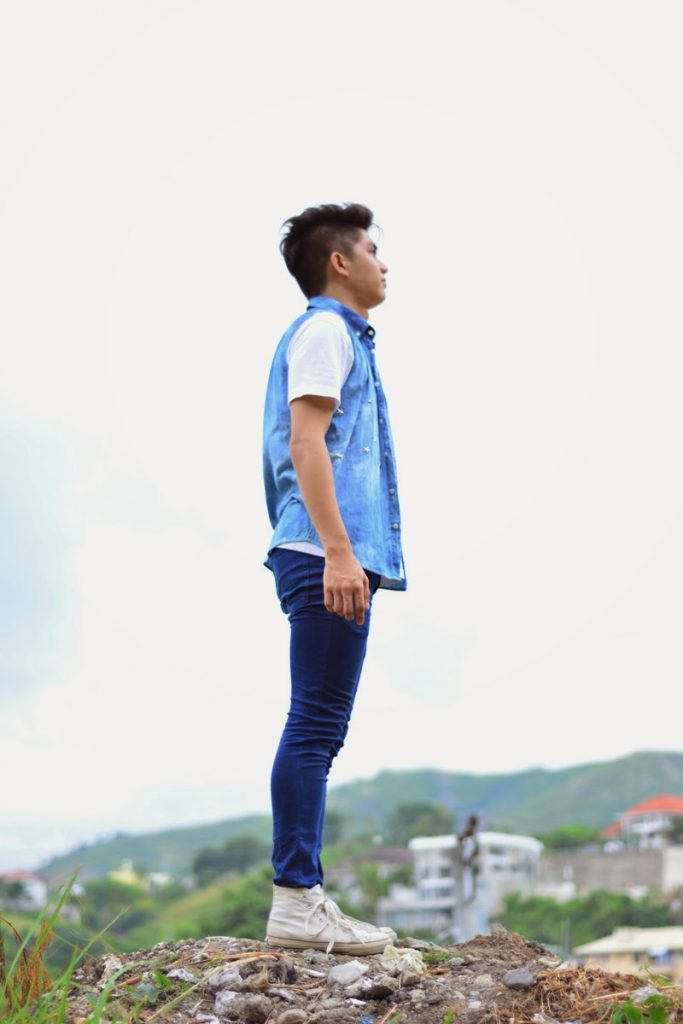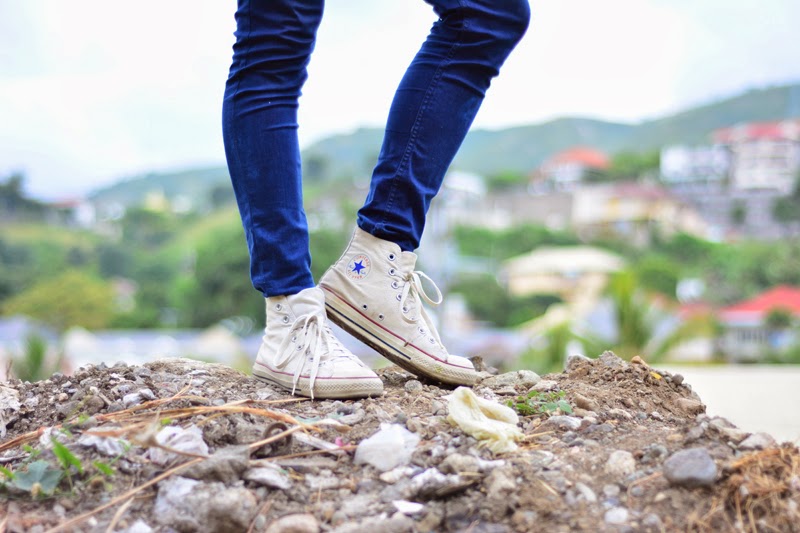 It might look like these chucks fit but they don't! Haha My feet were already aching when we took
this photo. It was just for a couple of photos anyway. The pants, I just wore them anyway. The
bleach made it look bad ass. I think? haha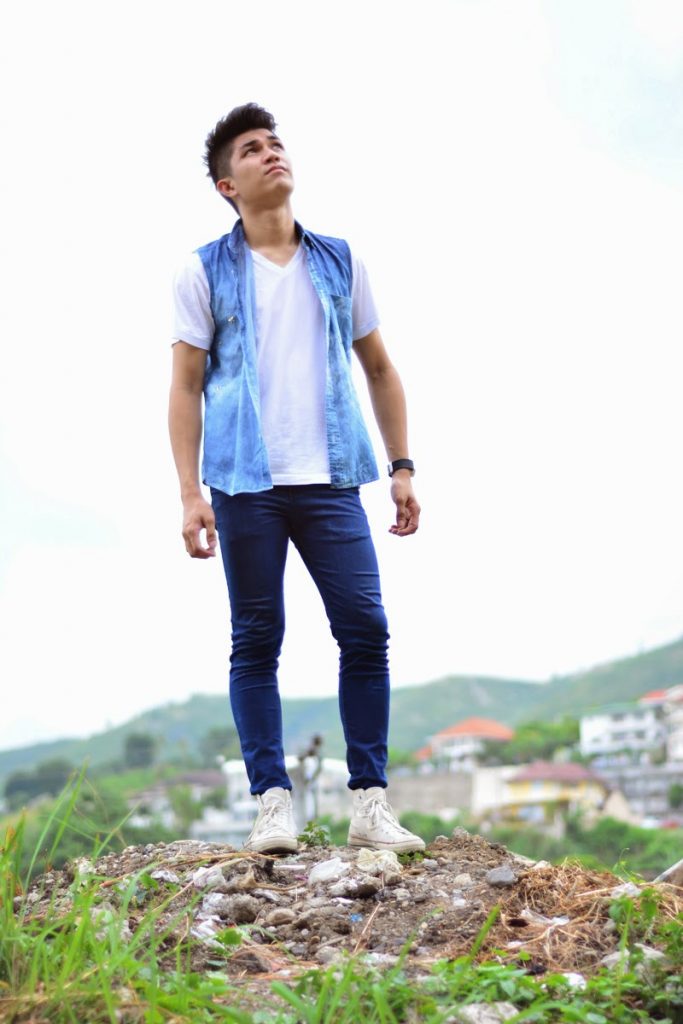 Jeans: Oxygen
Shoes: Converse
Watch: Sony
The look is just blue and white. Simple, anything goes with white. I paired the vest with a plain
white shirt because it would be too much if the shirt was printed.
Making and taking a DIY piece to the streets takes a lot of guts. I didn't have that on this look. So I
actually never wore this look anywhere. Maybe one day but not today. I got the guts to post it here
anyway. Haha
It's fun refurbishing damaged clothing. You just need patience, which I barely have, and
imagination. Now that one, imagination, I have loads of. Haha