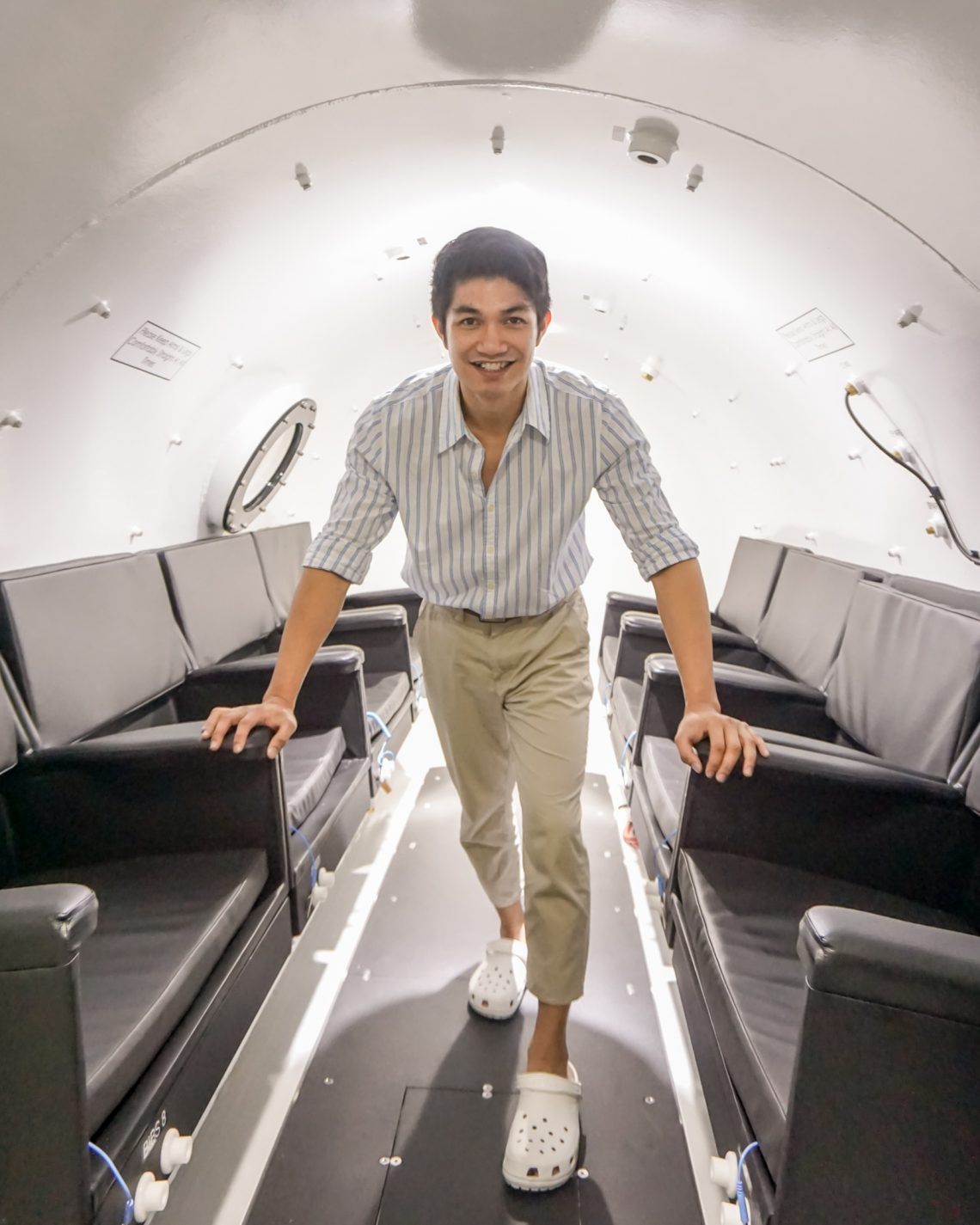 CebuDoc Hyperbaric Chamber: Feel Great, Oxygenate!
Cebuanos are becoming more and more conscious with their overall wellness. With fitness centers, spas, aesthetic clinics and what not popping left and right, there is a sudden growth in the wellness industry. Cebu Doctors University Hospital is meeting that demand right at it's core! They now have the first hospital-based and most advanced hyperbaric facility in Visayas and Mindanao.
Now, let's address the biggest question in our heads. What is this Hyperbaric Chamber? I am not going to lie. I had no idea what it is, how it looks, how it operates, how it looks, and what benefits it will bring to our bodies. When I attended the press launch and got to experience it myself. I was way beyond amazed!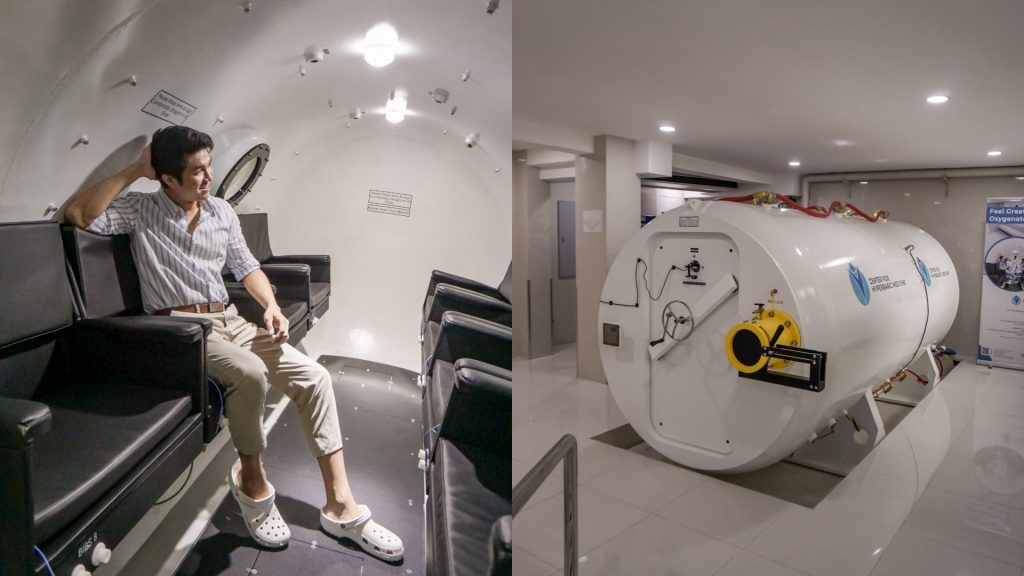 How it looks!
Well, I'm sure the photos above are self explanatory. Haha! Seriously, though, there is more to it. This is a multi-person hyperbaric chamber. Yes, there are single-person hyperbaric chambers out there and just imagine how claustrophobic that would feel. Anyway, you do not have to worry about that with CebuDoc having acquired the latest multi-person chamber hyperbaric machine. It can now accommodate more than seven (7) patients at a time.
"No longer will the patients have to squeeze in and out of the mono-chamber. Just go in, take a seat, wear the headgear and that's it… Precautions will also be exercised to avoid any accidents," said Nurse Gako.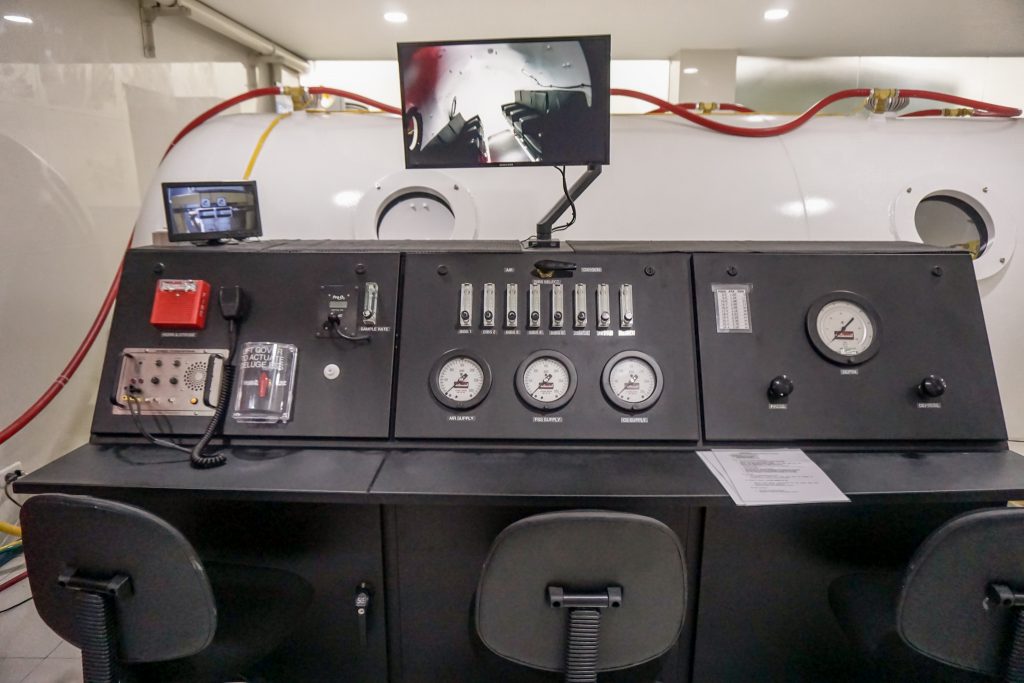 How it operates?
This is where the science comes in. I can't explain this part myself so here's a quote from one of the hyperbaric nurses.
"The hyperbaric chamber is filled with pressurized air to simulate the required depth. An individual hood is then utilized to supply oxygen to every person inside with different levels of oxygen supply as prescribed by a hyperbaric physician." – Mr. Kevin Nosdo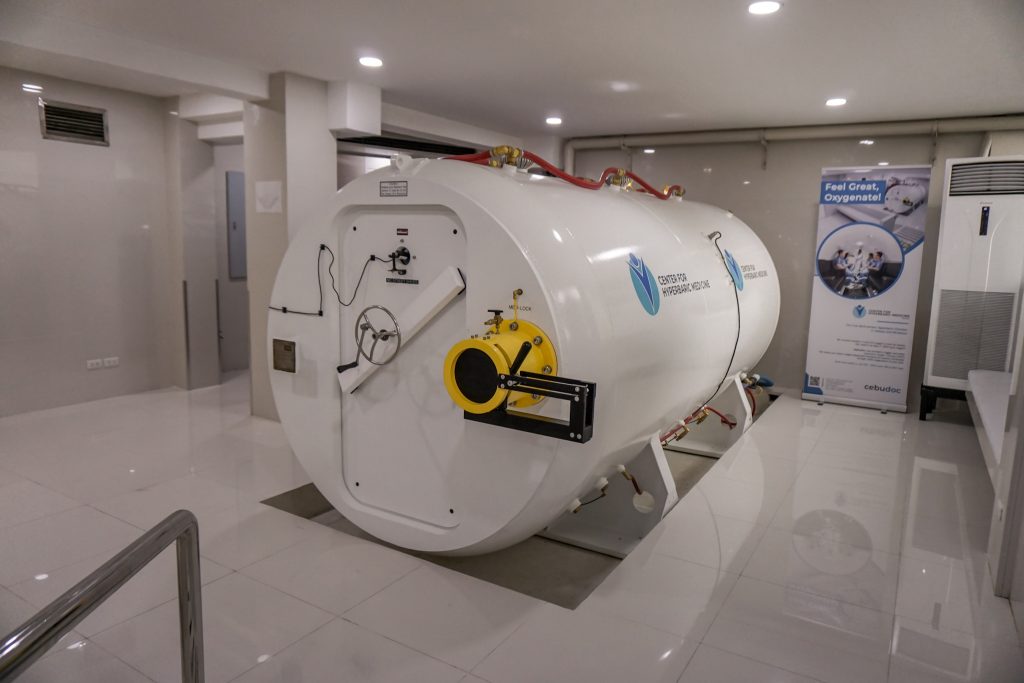 Ofcourse, the chamber is operated by a team of experts and highly-trained professionals led by Dr. Hilario S. Cabaitan II, a distinguished member of the UHMS (Undersea Hyperbaric Medical Society) who trained for HBOT (Hyperbaric Oxygen Therapy) course.
"The doctor and nurses in the Center are professionally skilled in ACLS (Advanced Cardiac Life Support). For us nurses, updates on our trainings relative to our areas of expertise should be a requirement. We have to update our skills before we start our treatments", said Leisel Gako, nurse supervisor at the Center for Hyperbaric Medicine.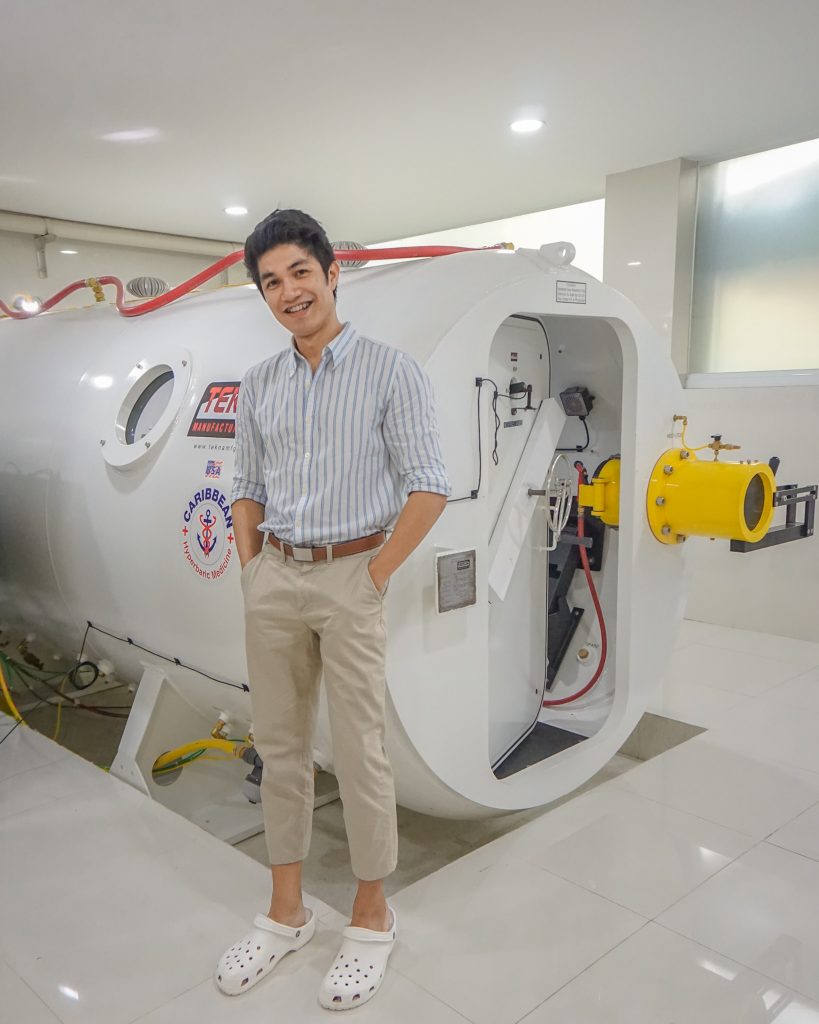 What are the benefits?
Hyperbaric medicine has been in existence for centuries, aiding men and women in recuperating from a wide array of conditions. I myself have mild scoliosis and have been experiencing some a little back pain for weeks now. However, just 30 minutes inside the chamber made a world of difference. The pain was gone! I even felt refreshed and more energetic.
More than just healing those with existing medical conditions. The concept of HBOT also aims for prevention as it oxygenates every cell in the body leaving the patient feeling great! Just like I felt right after the therapy. It also improves memory for adults! Some of the conditions that HBOT can heal or treat are serious infections, patients and/or children with autism, wounds that won't heal as a result of diabetes or radiation injury, bubbles of air in your blood vessels, decompression sickness (a hazard of scuba diving), and so much more!
"The basic concept of HBOT is to oxygenate every minute cell of the human anatomy. By doing so, it improves the circulation of blood, oxygen, and other vital elements necessary for human life; thus, providing a general sense of well-being," Kevin Nosdo, hyperbaric nurse, explained.
HBOT is 100% safe for the allowed patients. Just to be sure, you will be checked before you will be allowed inside the chamber. This also helps the doctors determine the treatment/therapy suited for you.
"Comprehensive screening for all patients will be undergone before treatments because patient safety is our top priority", said Nurse Gako.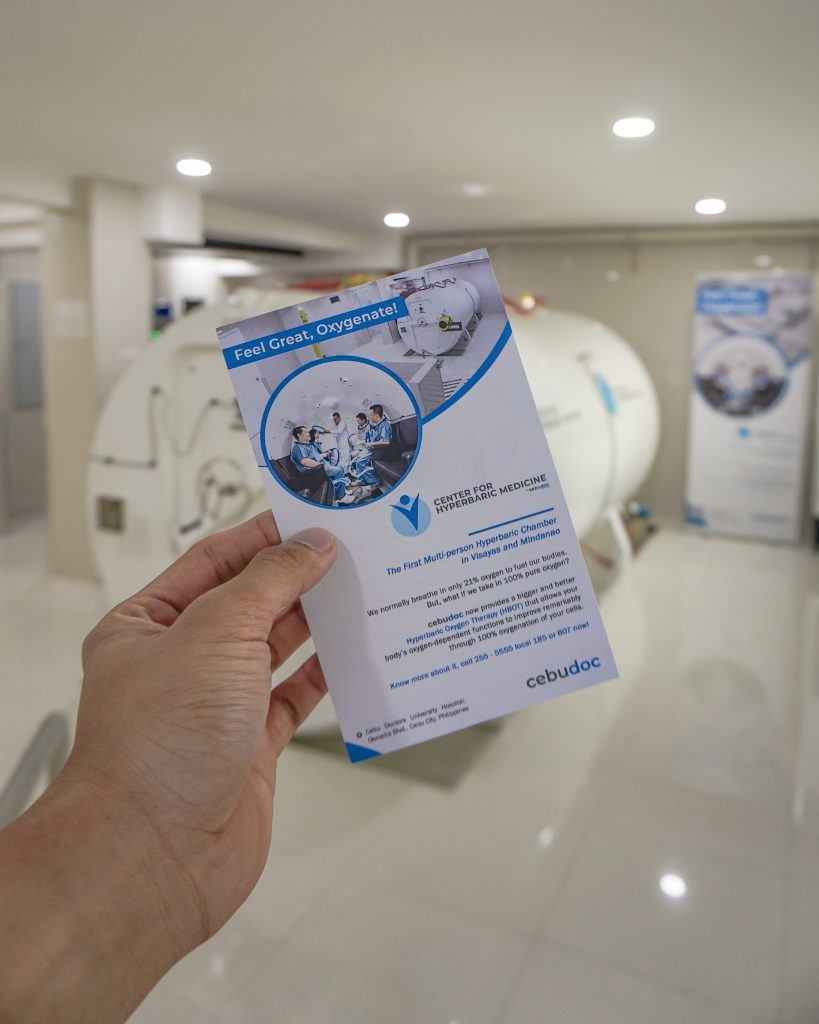 "We will provide patient's safety first, cost effectiveness, and their security", Nurse Nosdo added.
The regular rate is Php 8,000 per session. However, they have promos from time to time so you can experience this at a discounted rate. You can visit them or contact them for more information. The Center for Hyperbaric Medicine is located in Cebu Doctors University Hospital in Capitol, Cebu City. For inquiries, call Center for Hyperbaric Medicine at (032) 255-5555 local 185 or 607.