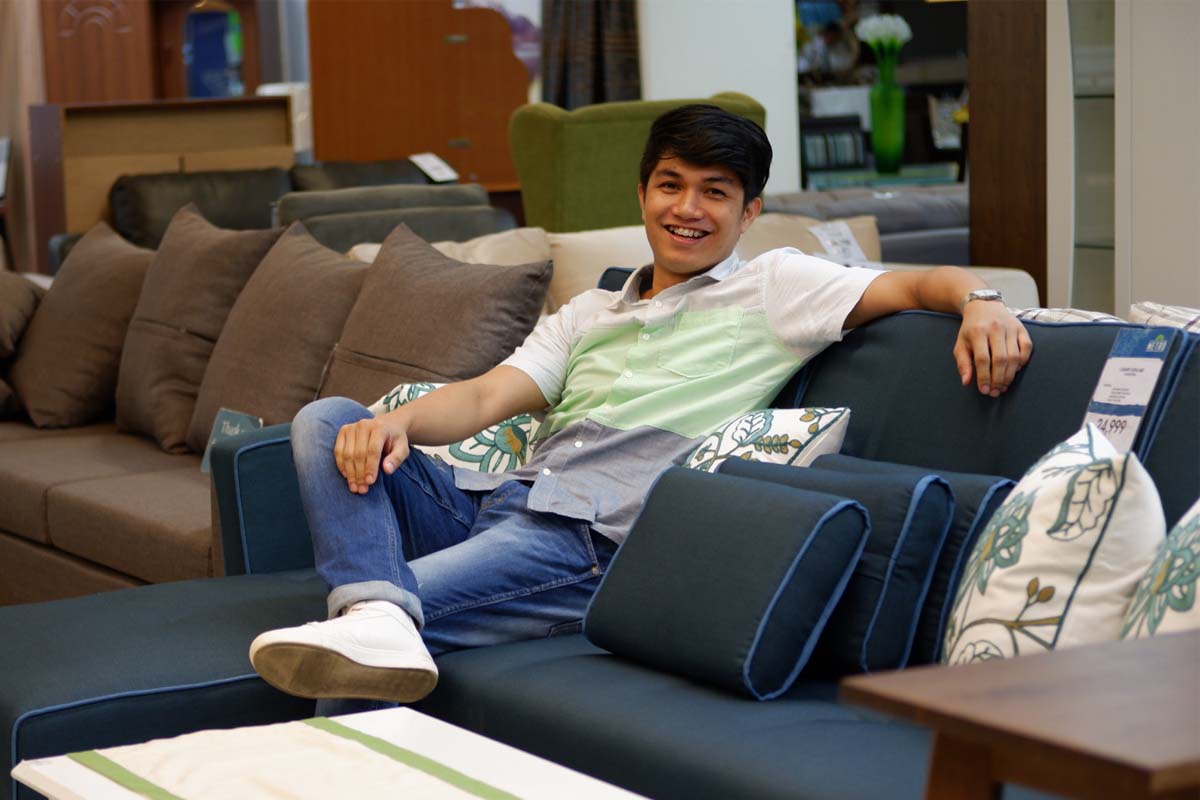 3 Tips and 5 Sections at Metro's 35th Anniversary Sale!
Metro's 35th Anniversary Sale is finally here! Trust me, you do not want to miss this one because it is one of the biggest sale event of the year. Splurge on your hard earned money because there's no guilt here. I'm sure you'll get a bang for the buck. Huge discounts, great finds, and amazing prizes await you at Metro!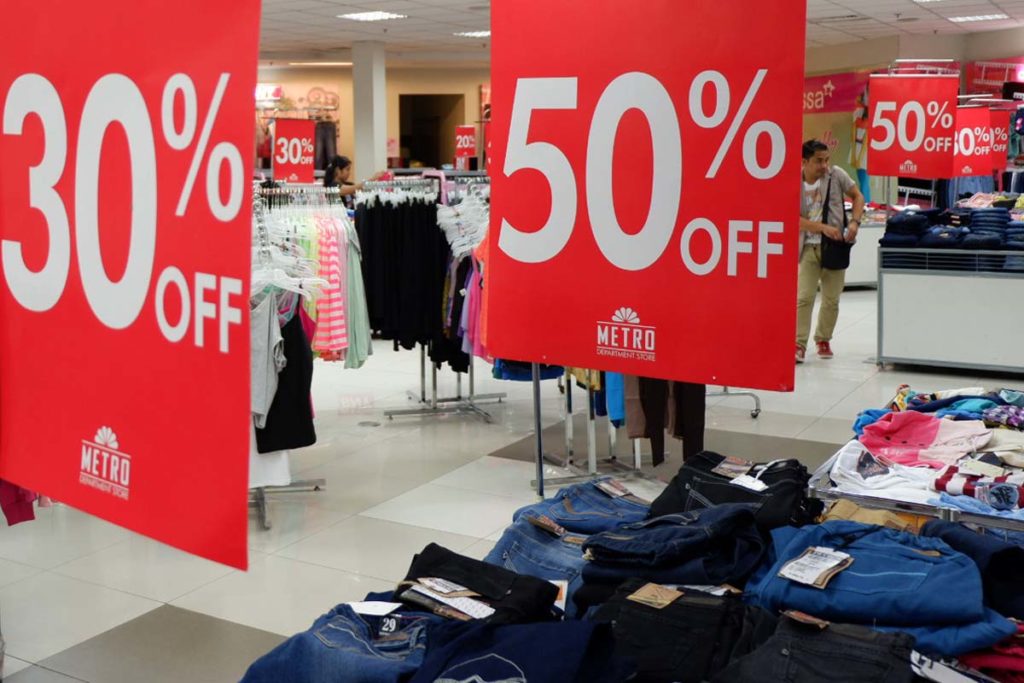 Tip Number 1: Watch out for the banners. These banners are your friends! The red ones are the percentages off the original prices. They can go as high as 50% off! Ain't that amazing?! However, never underestimate the white banners. These banners indicate the already discounted prices of items which can go as low as Php 50. My jaw literally dropped when I saw the 50 peso banner.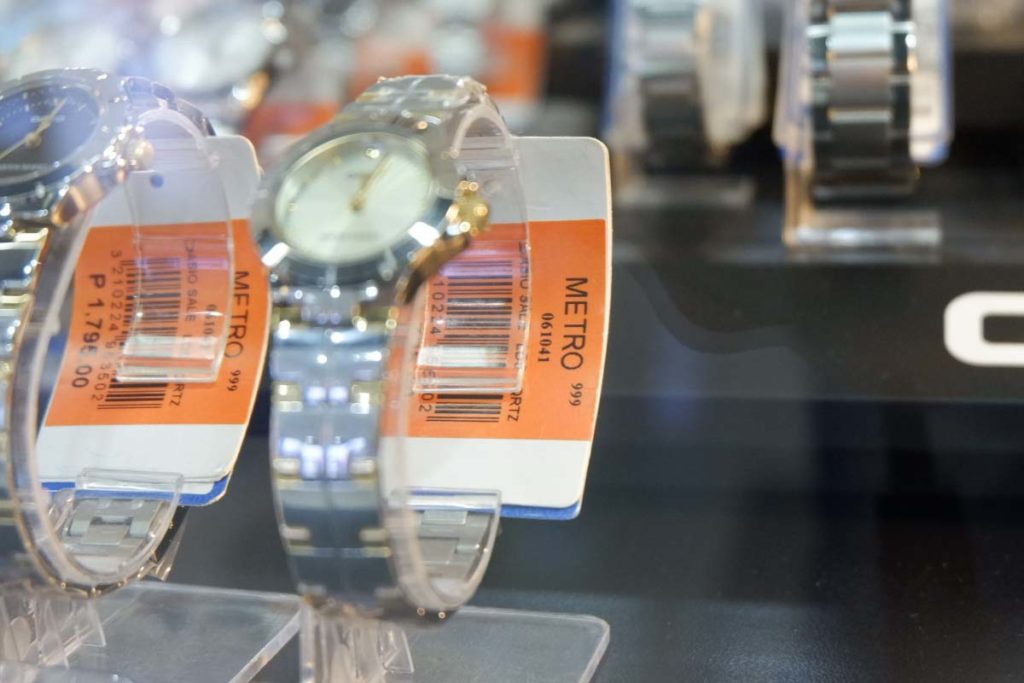 Tip number 2: Always be vigilant of the price stickers. There are orange stickers already stuck on some items in the store. These orange stickers indicate the already discounted prices of the items. White price stickers, on the other hand, are the usual price stickers which indicate the regular price. However, never be too shy to ask the friendly sales representatives around. There is a huge possibility that these items are on sale too. I found a white shirt earlier which was priced at Php 89 which is already pretty sweet. It turns out, it was only Php 59! That's even sweeter!
Tip number 3: Never ignore those tables on the aisles. They literally contain items at the lowest price possible. Always take a look and you'll be surprised!
Section 1: Hardware! These items may be at basement 2 but they still pack a punch at discounts. They have buy-one-take-one items too!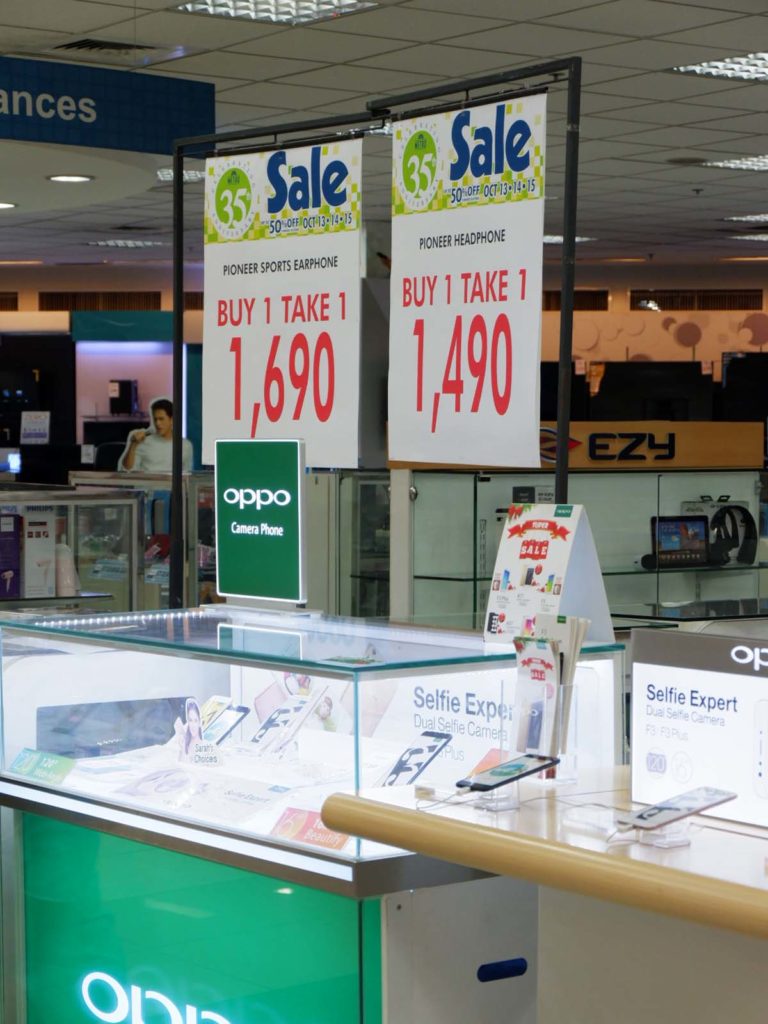 Section 2: Electronics! Screens that go as much as Php 5,000 off. Now that's a deal! These discounts are not as vulgar as other items but take time to roam around the area and I'm sure you'll get awesome discounts. Also, just like in their hardware, they also have buy-one-take-one items!
Section 3: Bags/Luggage. I know these luggage may seem to be always on sale but just take a look at that photo above. That's 50% off! 50% off! That's like buying a piece of luggage for the price of a backpack! I also found these duffel bags at only Php 499 from Php 999! Mind you, these duffel bags have wheels at the bottom too.
Section 4: Shoes. My jaw dropped again. I first saw the 70% of banner which surprised me because I initially though it was only up to 50% off. Metro is definitely being generous with these occasional 70% off gems sneaking around. You thought that was a huge discount? Wait until you see those comfortable slip on shoes at only Php 199!
Section 5: Clothes. Of course, never miss out on these clothes. These items can go as low as Php 59. I also saw some chic basic t-shirts which are at very good quality for only Php 149!
Metro already has a lot to offer and they even have more discounts for their valued shoppers. Imagine this. These items are already priced reasonably and they still slashed off a good amount. Now that's a sale!
If you think that's all, there's more. There's always more! Haha Get a chance to be one of the 35 WINNERS of Php 35,000 worth of Gift Certificates each! All you have to do is purchase a total amount of Php 1,500 only and you'll have 1 raffle entry. It's that easy!
Make sure to head on over to the nearest Metro Department Store, Metro Supermarket, or Super Metro Hypermarket over the weekend to celebrate 35 years of awesome deals and great finds. Hey, you don't want to miss out on big discounts and the chance to win Php 35,000 right? See you there!!! I'm going back to buy that TV. Haha =)